Using football to engage prisoners in education
---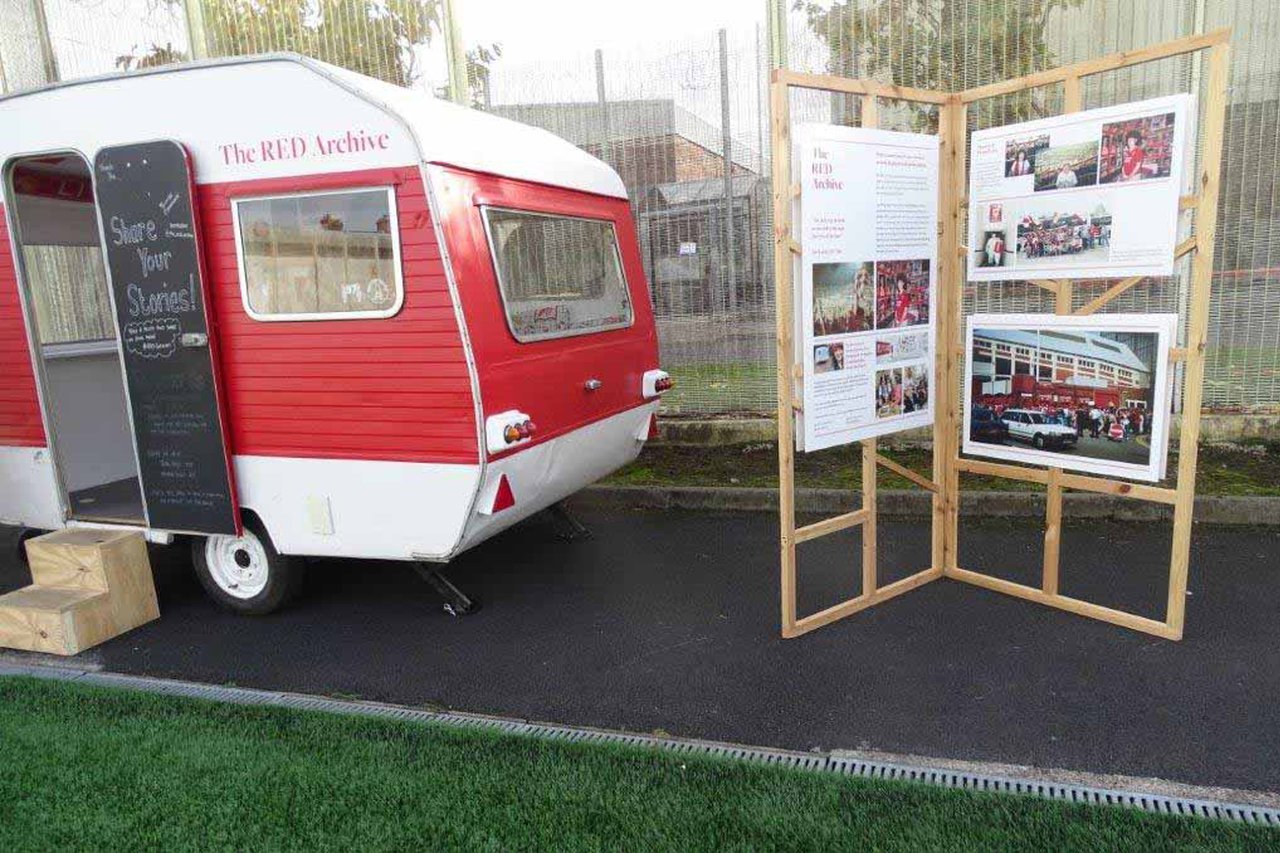 Cross-curriculum education at HMP Liverpool
Our education staff at HMP Liverpool were really excited to receive a visit from the RED caravan project. RED caravan is an outreach project based in the Liverpool area that seeks to engage football fans on their memories and experience as Liverpool supporters. As a "mini museum on wheels", it's a great opportunity for anyone who is football mad, and certainly a welcome experience for our learners.
RED is a community archive project sharing Liverpool fan's personal photos and stories, created alongside the fans and shared through exhibitions, books, interviews and events.
RED is a growing body of work that aims to create a lasting archive of fan's memories, using creative and engaging ways to find and share these stories.  Projects include photography exhibitions, podcasts, publications, workshops and events and our aim is to collaborate with organisations and individual supporters, locally and further afield to produce an engaging and deeply personal legacy for fans of all ages to enjoy.
The importance of cultural enrichment in prison education
Museum projects give us an exciting platform to engage the learners in education, to develop their history knowledge as well as reflective and communicative skills. Many of our learners have never had the opportunity to immerse themselves culturally, and using a universal interest like football, can encourage participation from many potential learners who then go on to take in our education provisions.
The RED caravan was parked next to the football pitch so that the men from the establishment had an opportunity to learn from the project and get some fresh air and exercise at the same time. This promoted learner wellbeing and encouraged mind and body exercise. Many of the learners chose to take part in some creative enrichment activities, sharing their experiences of Liverpool football club while decorating their own supporters-themed tote bags in classic red and white.
We love being able to bring unique learning experiences to our learners, helping to shape them for a fulfilling life upon release. Read more about our partnership activities to learn about the impact that they can have on our education in prisons.