Teaching roles within Novus establishments cover a varied range of subjects and skills, leaving you uniquely positioned to have a positive impact on the development of learners and providing a path to crime free futures.
Learn more about our new initiatives for teachers in prisons and the local community.
Teacher Bank
The Novus Teacher Bank initiative is committed to providing a ready supply of highly qualified cover for regular teaching staff within Novus establishments.
As a locally available qualified teacher, Teacher Bank will include you in our database of candidates who are available to work flexibly, and at short notice, in order to maintain the highest possible teaching standards for Novus learners.
Why teach in prisons?
Teaching in prisons can be highly challenging – but equally as rewarding! As a teacher, you can help prisoners gain the skills they need for employment after release which provides them with greater financial security and reduces the risk of re-offending. 
For almost 30 years Novus has been helping offenders change direction and we are proud to have directly contributed to the sustainable rehabilitation, resettlement and employment of tens of thousands of individuals across England and Wales.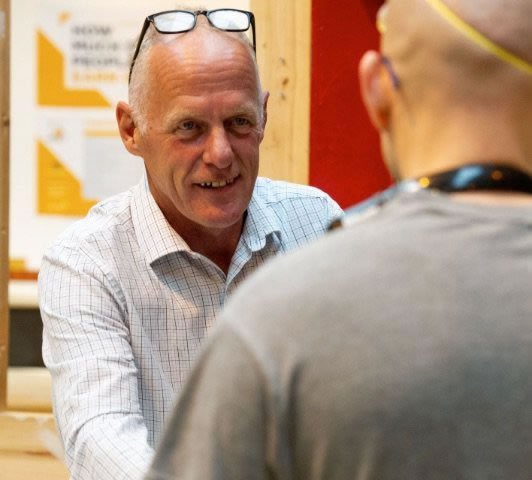 What do we teach in prisons?
At Novus, our prison education programmes are focused on providing learners with the Foundations for Change: essential, functional skills that enable them to fully participate in society as well as gain the knowledge and confidence they need to take on advanced education or employment. 
These include:
English, Maths and Digital Skills
Vocational and Technical Education
Higher Level and Distance Learning Progression 
Enrichment and Engagement
Who do we teach?
Novus offers learning, skills, support and opportunity to men, women and young people at over 50 locations across England and Wales, providing local knowledge with national experience. 
We work in Adult Prisons in seven regions of England, grouped in accordance with the geographic division employed by the Ministry of Justice's Prison Education Framework: Cumbria and Lancashire; Greater Manchester, Merseyside and Cheshire; London; Tees and Wear; West Midlands; Women's Estate North and Yorkshire. We also work in two Private Prisons in Merseyside and Warwickshire and in North Wales as part of the Novus Cambria joint venture. 
Our Young People's team work in three young offender institutions in the North and South of England.