Prison Phoenix Trust and Novus Collaboration
---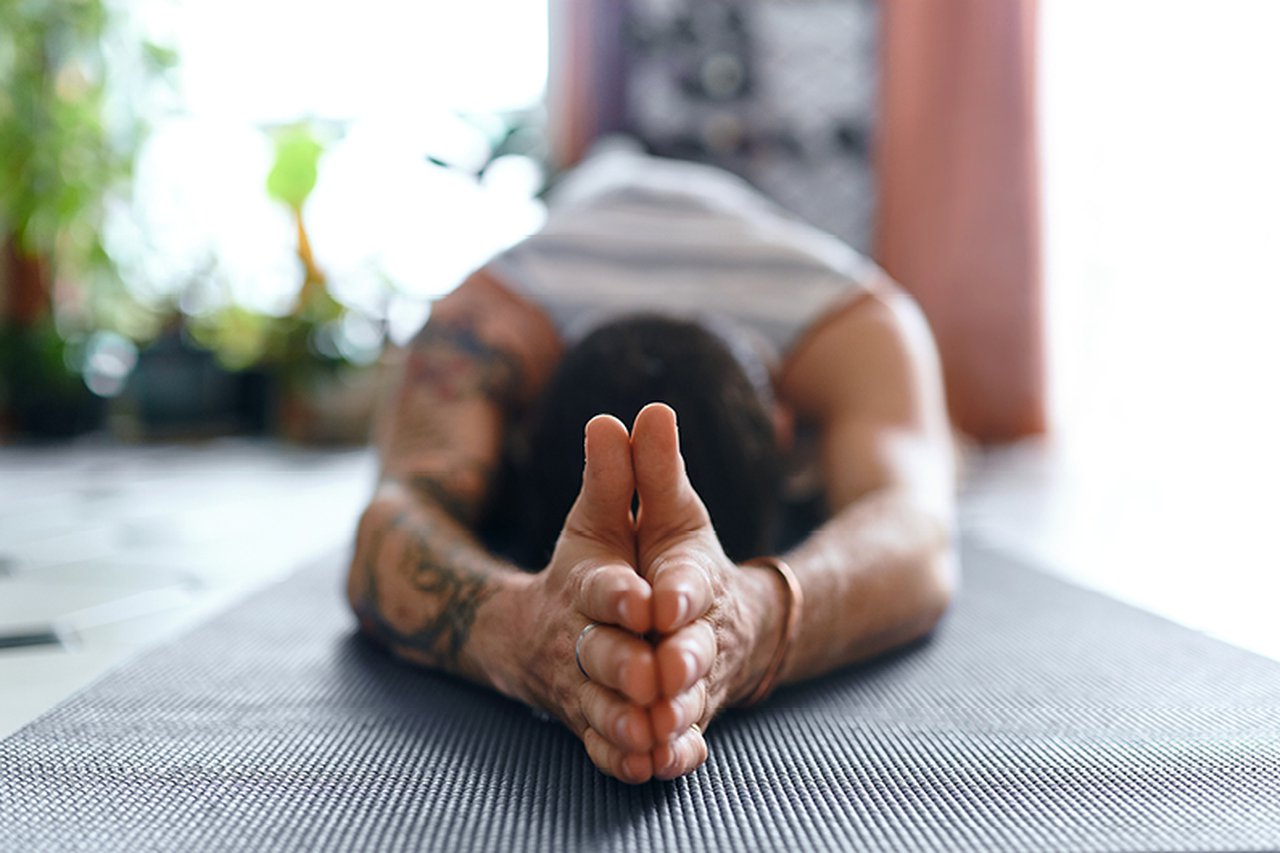 This month, following our collaboration with The Prison Phoenix Trust, they are launching specialist prison yoga and meditation DVDs to support the physical and mental health of people in prison.
Using digital tools to deliver yoga in prisons
The DVDs, called Time Out Inside, can been used by individuals in their cells or by prison staff and educators in groups. They are provided free to anyone living or working in prison. Each DVD features five yoga or meditation sessions, ranging in length from 7 to 38 minutes. One title is suitable for beginners and the other for those who have done a little yoga before. 
These DVD have been produced in response to the Government's 2021 Prisons Strategy White Paper, which proposes making better use of technology to support safer, healthier prisons in which people are encouraged "to take ownership of their own care and wellbeing" with "opportunities for purposeful activity accessible to everyone" and its April 2022 digital strategy whose aims include providing: "Increased educational & rehabilitation opportunities for prisoners."
As well as the DVD format, The Prison Phoenix Trust is also working with HMPPS Digital Studio and others to make these short films available digitally in-cell where prisoners have laptops.
How yoga helps our learners in rehabilitation
One of our learners, who is serving a sentence in HMP Northumberland, says: "What are the things that sustain me, whilst people are giving up hope? And how have I turned all these negatives into positives? Simple answer is because of encouragement to practise meditation.
I now meditate on everything in my life, and it works! It really does work. The anxieties, worries, everything seems to flow away. Because of this I stay sane and, yes stuff still happens, but I can now self-manage what the world throws my way!
Novus Digital Learning Manager Steve Grix said: "I know from my years as a teacher in prisons, how poor mental health is often an obstacle to learning, even more so since the pandemic. Novus has collaborated with the Prison Phoenix Trust in producing these short, filmed yoga and meditation sessions because we hope they could play an valuable role in helping people in prison be mentally and physically well enough to make use of educational and training opportunities."
Former Prison Governor and consultant to the PPT Jamie Bennett said: "Over many years working in prisons, I have seen people benefit from yoga and meditation. It has helped them on their journey towards health, happiness and realising their potential. This DVD can help young people to learn or improve their practice of yoga and meditation, at a time and in a place that suits them. Whether you're new to yoga and meditation or have tried it before, this film will be able to help you."
Former Prison Governor Suzy Dymond-White said: "The Prison Phoenix Trust DVDs make yoga accessible in a straightforward and honest way. They will help people who live and work in our prisons to explore the physical and mental benefits of yoga and meditation; helping with relaxation and emotional regulation. I thoroughly recommend them."
One of our former learners said: "Practising yoga has certainly contributed to building me in to a better man. Having this as a tool delights me and enables me to take 'time out' from what life throws at you. I now practise at least twice per week for at least an hour. Afterwards I feel refreshed, reset and ready to go!"
Director of the Prison Phoenix Trust Selina Sasse said: "Regular practice of simple breath-focused meditation and movement has been shown to reduce impulsiveness, anger and aggression; improve sleep, concentration and self-discipline; and importantly instil a sense of self-worth and hope – foundations that are essential to prisoners' rehabilitation."
It is hoped the two Time Out Inside DVDs will help a wider range of people explore the benefits of yoga and meditation, including younger prisoners and those who struggle with reading.