Creative enrichment in women's prisons
---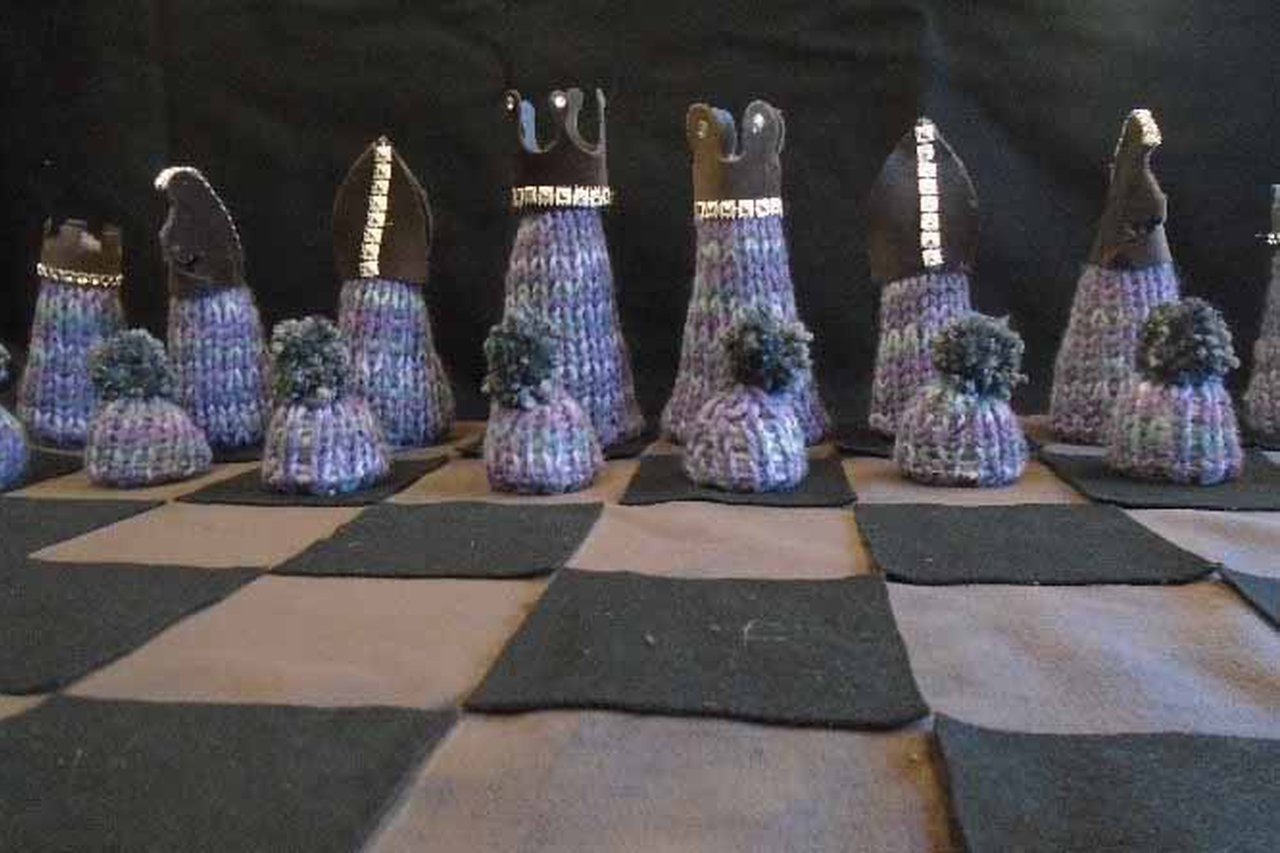 With this year's International Women's Day theme being #EmbraceEquity, we thought we'd shine a spotlight on the work that we've been carrying out in HMP Styal, an all-women prison. With the help of the National Justice Museum, we have been running a programme called 'Ingenuity, Creativity, and Hope', which uses the museum's collection of historic objects and art as inspiration for our learner's own work.
The focus of our education offer is to provide our learners with the skills they need to find employment on release, which ultimately reduces the cycle of reoffending. As part of this, it's incredibly important that we support our learners with opportunities for personal enrichment, helping them to develop 'softer skills' such as focus, teamwork, working to deadlines etc, as well as the more formal structured qualifications that we offer.
All of our learners have different needs and skills, while many learners may require more structure, others may benefit from a creative approach, such as this programme, that engages them in less formal ways. Being able to provide equitable approaches is made possible through the hard work of our tutors and trainers on site and adds to the chances of success for learners on release.
Elevating the voice of women in prisons
The National Justice Museum (NJM) programme aims to work with and represent perspectives of people with lived experience of prison, to improve relevance of the museum's collection for more flexible display, dialogue, and interpretation.
The women in our art class at Styal were really pleased to be involved with the project and have the chance to share their experiences, particularly as only 1 in 20 prisoners in the UK are women, so this proportion of the prison population is often overlooked In projects like this. 
Working with the National Justice Museum on creative enrichment in prisons
Our learners were shown a chessboard from the NJMs collection that was made in a prison and asked to create their own version. After significant experimentation and teamwork, the decision was made to knit the pieces, with materials being donated by local members of the community.
These materials were all donated by members of the local Women's Institute, who recognised the need for creative enrichment in prisons as a tool for rehabilitation.
Members of the class participated on the construction of the project together and created the most beautiful chess pieces accompanied by a felt board. Construction took several weeks during class time and due to the interest, the education team had the learners continue further, knitting and crocheting all sorts of plushies, toys, and blankets!
Being able to provide safe spaces for our learners to support each other and learn at the same time is integral to the rehabilitation process. We have found over the course of 30 years that each learner is unique, and an adaptive and equitable education process is the only way to make sure they can succeed on release.
Supporting the education of our women in prison is a job that we're proud to carry out thanks to our amazing colleagues who commit themselves to this great cause. 
Find out more on our website about the work we've been doing women in prison at HMP Styal or have a look at the role we play in prison education across the country.