National Justice Museum workshop at HMP Humber
---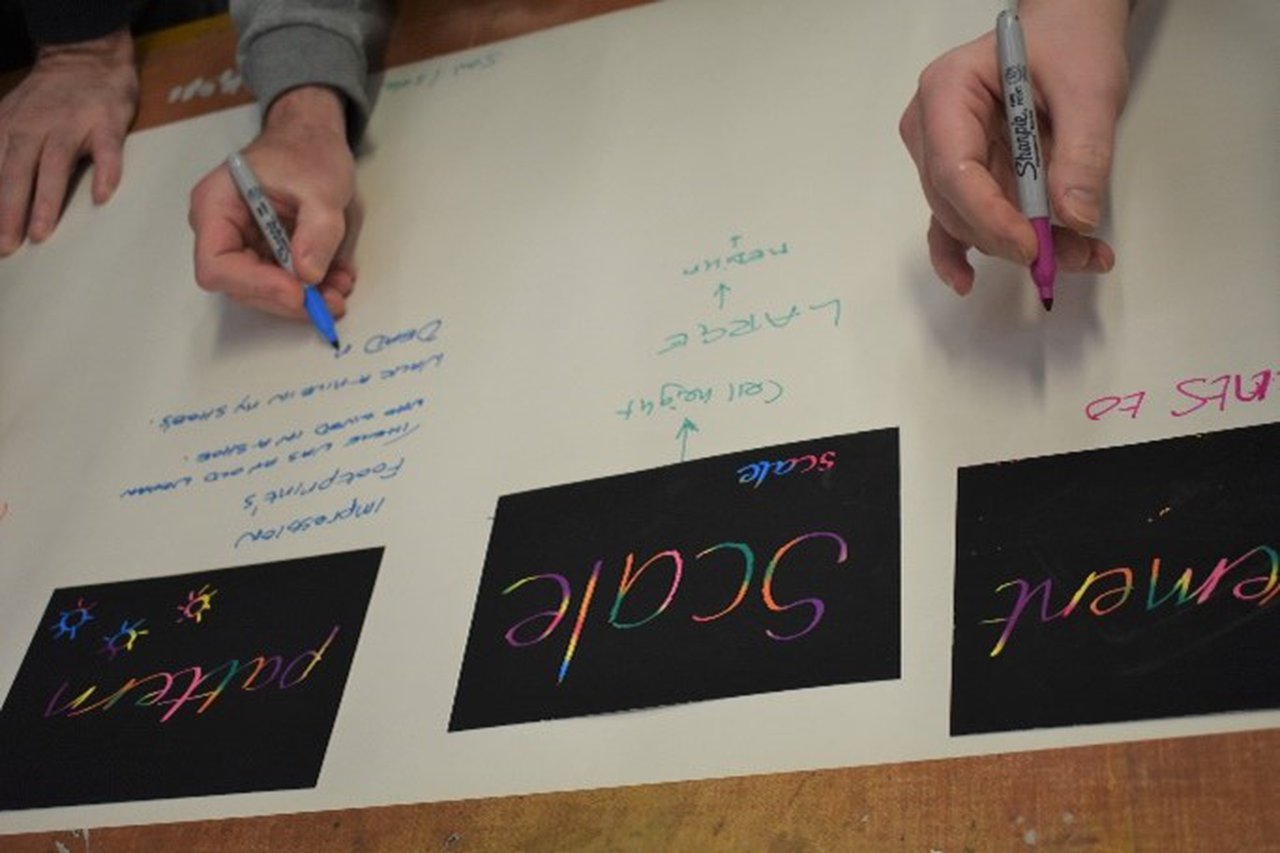 A recent visit from the National Justice Museum to our HMP Humber education facility has brought about the next exciting step in their "Ingenuity" partnership project . Art and Design learners from HMP Humber had the chance to take part in an Ideas and Development Workshop, led by a member of the great team from the NJM.
What is the National Justice Museum programme?
Entitled 'Ingenuity, Creativity and Hope', this programme uses the museum's archived collection to share historic objects, crafted by people in prison, as a creative stimulus. The programme aims to work with and represent perspectives of people with lived experience of prison, to improve relevance of the museum's collection for more flexible display, dialogue, and interpretation.  
There are many different strands to this project, which will provide a range of opportunities for Novus learners across 2022 and 2023. The outcomes that are created will feature, in some way, in a coproduced physical exhibition in 2023, along with content for a digital Hub, a VR exhibition and for the museum's archives.
Working with the National Justice Museum to deliver Creative Enrichment education
Our part in the project began in January 2022, when the arts classes received education packs from the museum containing creative enrichment activities for learners to engage with and respond to. These were provided to learners in their cells who had restricted movement requirements due to covid lockdown measures so that they could partake in the arts and enrichment programme.
In March, our tutors took part in a workshop organised at the National Justice Museum in Nottingham, alongside tutors from other education providers across the UK. At the same time, they were able to deliver some of the amazing work that we have seen from our learners so far and discuss the future of our collaboration.
The importance of partnerships in prison education
Working in partnership with other organisations has been incredibly important to us in growing our creative enrichment learning provisions. By working with industry specialists and leaders, we can ensure that our learners are getting a well-rounded educational experience which helps to drive home fundamental lessons and aid in rehabilitation. Throughout the course of this project, we have seen the benefit achieved from engaging our learners in teamwork-based exercises, which will assist them massively in careers post release.
This first visit to the learners at Humber has generated engagement for the project going forward. The team from NJM brought along a couple of historic objects to spark a conversation, which were then written down in response. The first object was a pair of vintage slippers that were made by an inmate while in prison over 50 years ago. The other object is a hand-painted sepia landscape painting on the back of a phone card from the 9os!
Learners were encouraged to discuss and analyse the objects as a group, and then provide responses in the form of creative writing, which was then presented to the group at the end of the two-day workshop.
The benefits of arts to prison learners
Feedback from the learners has been brilliant, with one expressing, "What a wonderful and very interesting day of art. It's an honour to see so much emotion and joy from somebody because of my artwork."
"I thought Michelle was really inspiring and I love the fact she treated us like individual people not just prisoners. It is really good to see the work she is doing in prisons and the different activities that she asked us to do."
Enrichment projects are so important at Novus as they enable learners to express themselves in a variety of ways, contribute to activities that will support their personal development and interact with professionals from the outside world in preparation for through the gate.
By offering engaging and challenging activities and opportunities within the arts and culture, we will encourage learners to make a valuable contribution to their surroundings. This will then encourage them to positively influence the communities to which they belong, and to personally develop with the knowledge that they can make a positive change in their lives.
The individual workshops that we are carrying out will be drawn together into a single piece of artwork which will be installed in a gallery space at the National Justice Museum in spring next year. We can't wait to see what comes from the work in the coming months and how this project develops!
If you'd like to see more of the work we do in creative arts and enrichment, why not read about our recent projects?