We Bear – collaborative art project supports wellbeing
---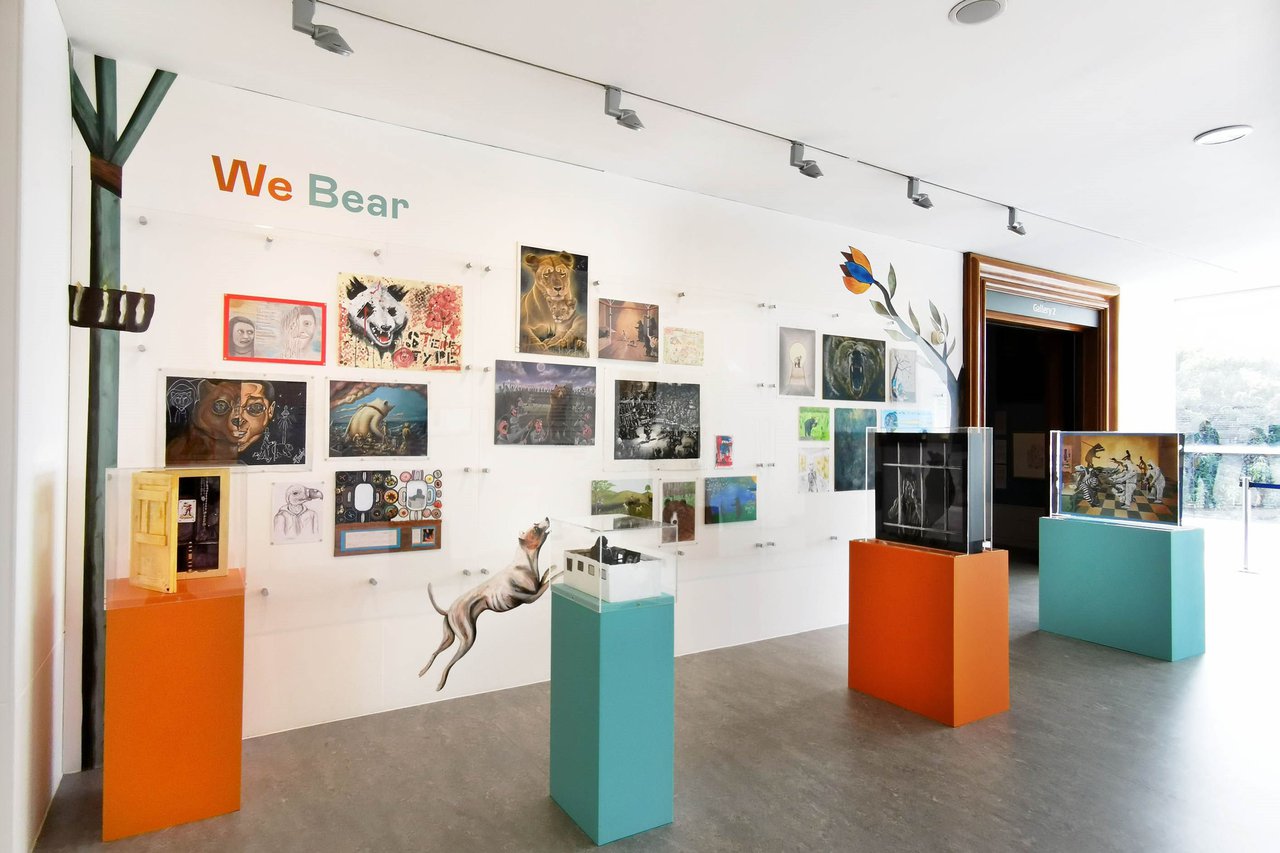 Work created by Novus learners who took part in a collaborative art project that helped support wellbeing and mental health during the pandemic, features in an exhibition for the Coventry Biennial, as part of the UK City of Culture 2021.
The art works and accompanying statements, produced by learners at 14 Novus sites - HMP Leeds, HMYOI Cookham Wood, HMP Askham Grange, HMP Buckley Hall, HMP Liverpool, HMP Thorn Cross, HMP Altcourse, HMP Hull, HMP Humber, HMP Hewell, HMP Oakwood, HMP Stafford, HMP Pentonville and HMP Isis – are on display at the exhibition at The Herbert Art Gallery in Coventry, which runs until 6 February 2022.
Titled 'We Bear' the exhibition is curated by UK artist Faye Claridge and features artwork from those in custody or impacted by the justice systems in the UK and USA. 
Learners responded to a brief set by Faye, which invited them to take inspiration from two paintings she had chosen and create their own interpretation of the 'We Bear' brief. The two paintings featured bears, and her reason for choosing them were three-fold: Warwickshire has a chained bear as its county symbol or motif; the chained bear is a metaphor for people's fear of the untamed, powerful, wild or different - it sparks ideas about American frontiers and taking over wilderness, or England's class-based blood sports; the paintings show different behaviour towards the chained bears and could be metaphors for personal experiences as an incarcerated person.
Faye said: "Because the bear is a metaphor the artwork didn't need to literally feature bears. The experiences and emotions of the bears, and the paintings' other characters, where there to potentially spark ideas that could lead to very different ideas and visual interpretations. The end results were thought provoking and inspiring."
Sarah Hartley, Novus Lead for Creative Arts and Enrichment, brought the project to Novus learners. She says: "We were delighted to be invited to take part in the We Bear project."
By offering engaging and challenging activities and opportunities within arts and culture, we encourage learners to make a valuable contribution to their surroundings and help them to build a positive future. Throughout the last 12 months, creative projects like this have played a key role in supporting learners' wellbeing and mental health.
The Coventry Biennial supports artists and community groups to respond to the world(s) around them and encourages collaboration, partnerships and other kinds of informal support between artists, organisations and citizens.