National businesses attend Novus careers event
---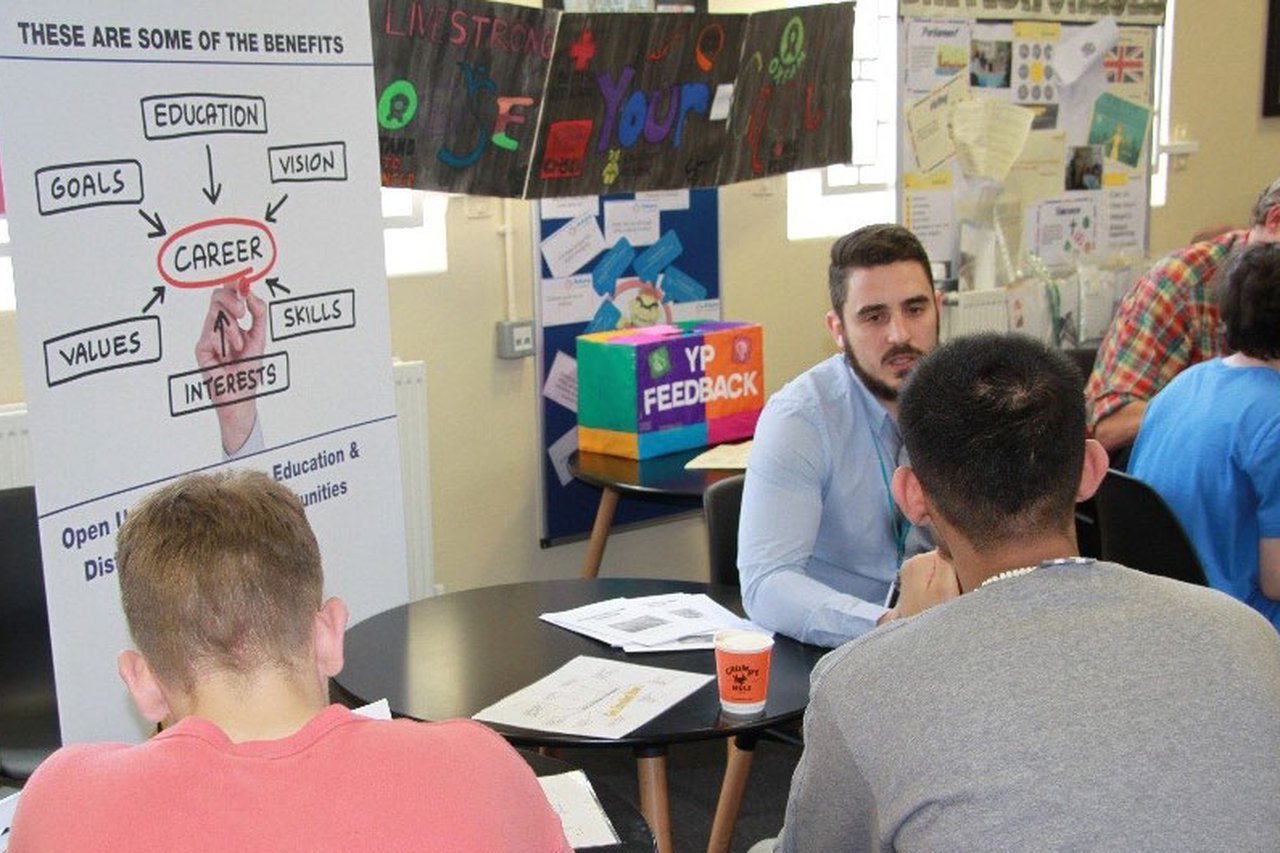 Skills and employability were key messages for learners at the latest Novus Careers and Employability Week held at HMYOI Werrington in Stoke-on-Trent.
National and local business, training providers and colleges attended the event with guest speakers from leading organisations including the British Army, construction company Willmott Dixon, training providers Total People, and Stoke on Trent College, engaging with learners throughout the week.
The event culminated with a Careers Fair, where learners were able to tour five different 'zones' – Fitness, Information, Teambuilding, Futures and Skills – to talk to employers, identify further learning pathways and discuss career opportunities available to them on release.
One business in attendance was professional rugby union team Wasps, who run a 24 week long education programme where learners can gain a sports BTEC.
Anthony O Reilly, who heads the education programme, said: "Attending the Careers and Employability Week and offering our programme to these young men is a way of using the power of sport to engage young people that have challenges and help them to become a positive member of the community.
"We are happy to support all young people, if they enjoy sport then we can support them."
A representative from Jobcentre Plus said they attended the Careers Fair to give learners help with employability skills and offer self-employment advice, which is a key query for them.
He said: "It's also about reminding the learners that we are there for them once they leave Werrington, and that we have lots of services and employment assistance ready for them to use.
Employers should definitely attend events like these as a way of giving young people hope and opportunities.
Ben Blowers, Project Worker from Stoke City Football Club's Community Trust held a sports session for learners during the week.
He said: "We're a local club to Werrington so any local lads know they can come to us, but the benefits are great for us as a business as well.
"We run employability programmes, offering CV writing skills.
"Learners will get their employability Level 1 qualification, as well as work experience with us or in another area of the club.
"We want to show learners who are close to release that we are here should they want to progress."
Mark Smith, Novus Head of Education at Werrington, said: "Our Careers and Employability Week gives the young men an opportunity to start conversations with local and national employers to find out what is available to them once they return to the community.
"We want to provide them with different options through qualifications and contacts, and if we can get them undertaking industry standard training, that would be absolutely fabulous.
"There are a lot of companies that offer ex-offenders routes into employment but we would encourage companies that haven't yet made contact to come for a visit to dispel any fears.
"If we can get the right conversation going with employers, we can provide support through our pathways to create the right route for learners."
One learner attending the event was clear about how the event had inspired him.
He said: "I'm currently studying a Level 2 Sports Leaders qualification and hoping to progress to my Level 3. "I want to train as a personal trainer so I'm planning on getting work experience in a leisure centre before progressing.
"Events like these are great, they are really motivating and you learn a lot of things by talking to different employers."
Another learner agreed and said: "The Careers and Employability Week gives you a taste of different careers and opportunities that you wouldn't have thought to look for. "I am interested in some of what is on offer, such as the rugby course, as I like to keep busy."