Rehabilitating prisoners through art
---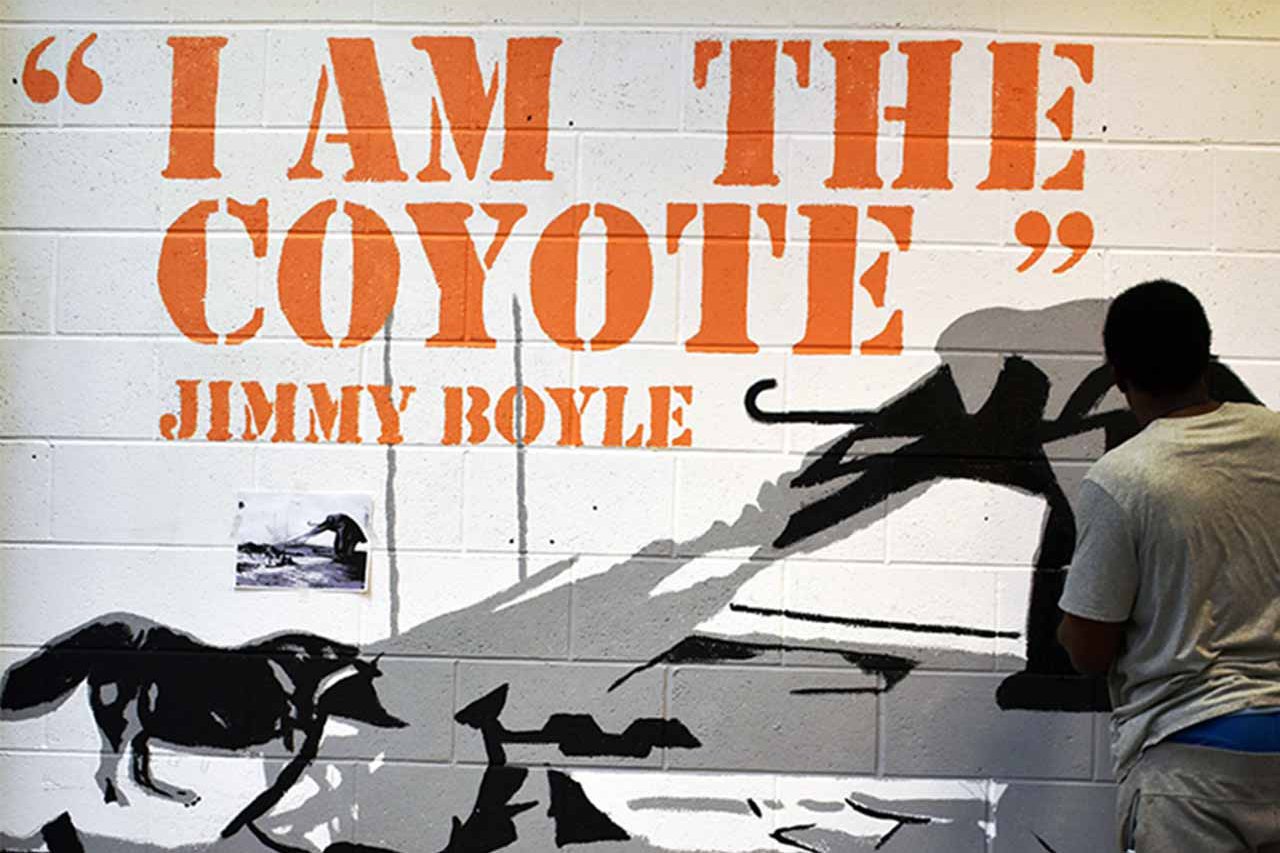 Novus, the University of Hull and HMP Humber have collaborated on an extraordinary exhibition aiming to show the power of art as a rehabilitation tool in prisons over 45 years.
The exhibition, I am the Coyote – The Art of the Special Unit 74 and HMP Humber GRAFT Studio, opens to the public on Wednesday 28 August until Sunday 3 November at the Brynmor Jones Library, University of Hull.
The GRAFT Studio, at HMP Humber, is a unique space where prisoners are able to focus on creativity. Those involved are able to study for City & Guilds qualifications, release stress or learn a language which help to improve their confidence, process emotions and increase self-esteem which are all steps in the redemptive process.
Recent work by HMP Humber's GRAFT Studio, which has become the largest and most progressive art college in the UK prison sector, is on display at the exhibition. Colour photographs document the group thinking and creative process as well as the experiential teaching strategies which are designed to interrupt negative behaviour patterns.
As the education provider within HMP Humber, the display has been supported by Novus and our learners, who have contributed their work and experiences to the exhibition.
Peter Cox, Novus Managing Director, said: "Engaging in creative arts projects can help our learners to increase self-confidence and tackle issues, and is a great way to reduce stigma for participants and their families. Receiving recognition for their work and talent can often be crucial in providing them with the motivation they need to turn their life around."
The exhibition has been commissioned as part of the University's Culture Campus initiative. Marianne Lewsley-Stier, Head of Culture Campus at the University of Hull, adds: "Our vision is to wholeheartedly embrace provocative topics and encourage discussion and debate across our campus. This exhibition will do just that and we couldn't be more delighted."