Prestigious Butler Trust awards for offender learning staff at Novus
---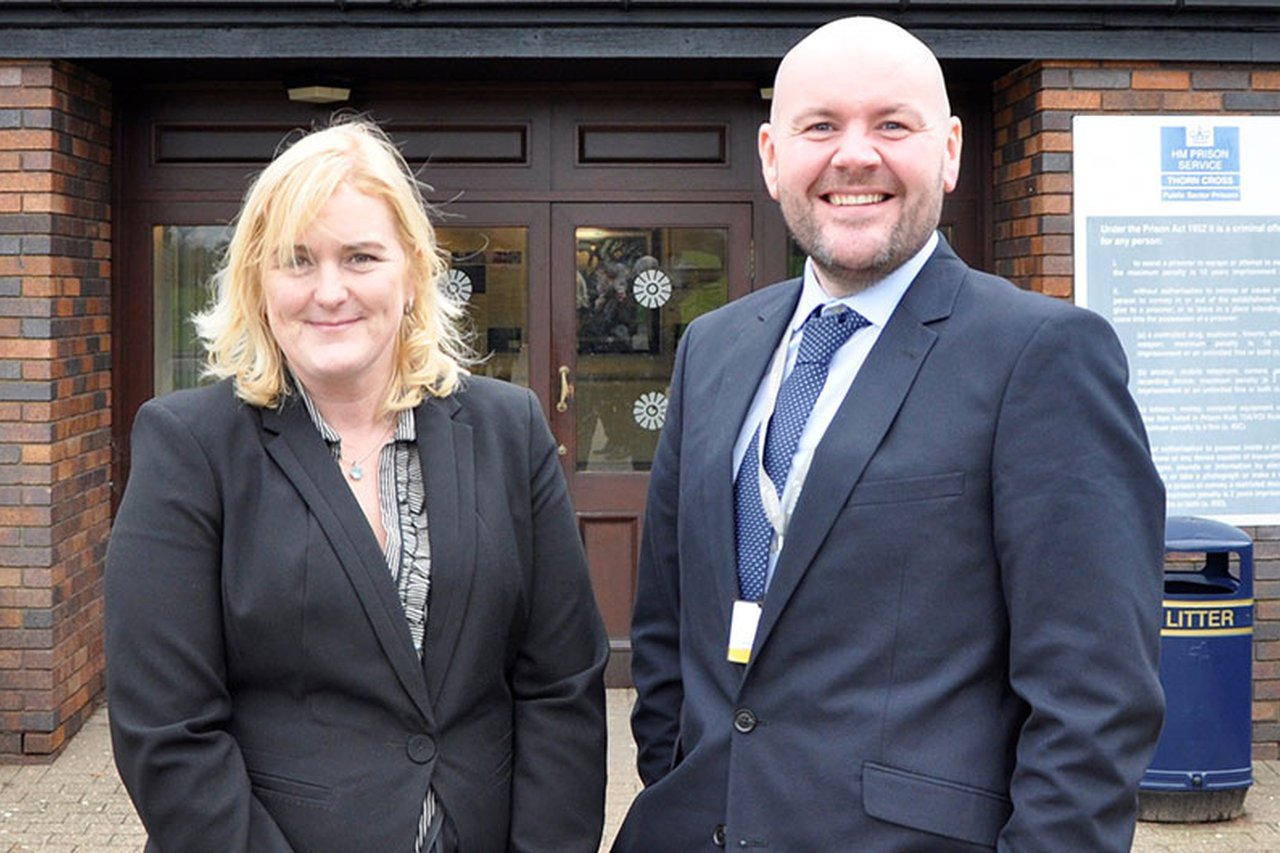 The 'outstanding' and 'best practice' work of Novus' dedicated staff in transforming people's lives through learning and skills has been recognised by a prestigious awarding body.
Gerry Ryan (HMP Full Sutton), Thomas Lowton and Kellie Morrissy (HMP/YOI Thorn Cross) and Sian Hawes (HMP Ford) have all been praised by the Butler Trust, which celebrates the work of people in prisons, probation and youth justice settings and rewards them at an annual awards ceremony.
Its patron is HRH The Princess Royal, who will hand awards and commendations to up to 30 people, including Novus' four staff members, at a ceremony at St James' Palace on March 9.
Peter Cox, Managing Director of Novus, said: "We were delighted that a number of our Novus colleagues were nominated, but ecstatic to learn that four have now won an award or commendation. Gerry deserves her award as she regularly comes up with innovative ideas and dedication to enabling prisoners to make change in their lives.
"Thomas and Kellie (pictured) deserve their joint-commendation as they led the Thorn Cross team to achieve not only the highest success rates in Functional Skills English & Maths Level 2 across the North West region, but also to becoming the first North West Novus department to achieve a Grade 1 'Outstanding' grade with Ofsted/HM Inspectorate of Prisons (HMIP).
"Sian motivates others to achieve, is confident and resourceful in the face of challenges and successfully overcomes obstacles. She always displays a visible cheerfulness and commitment to the success of Novus learners. Her commendation and recognition of her hard work is well deserved."
The Butler Trust Awards, launched in 1985, were the first for people working in the sector, and are generally considered the most prestigious of their kind. The trust receives around 350 nominations each year, from across the UK, from which it grants around 10 awards and 20 commendations.
Simon Shepherd, Director of the Trust, said: "The Butler Trust Awards are an annual reminder that, behind the negative headlines, there are remarkable people who quietly do an exceptional job every day – often working directly with some of society's most troubled people.
"As Her Majesty The Queen noted in her Christmas Day address, 'ordinary people doing extraordinary things' is inspiring and 'the cumulative impact of thousands of small acts of goodness can be bigger than we imagine'.
"People who work in prisons, probation and youth justice get little public recognition for the work they do. We're proud to share this year's winners who are a credit to, and in many ways a real reflection of, so many amazing people working across the entire sector."