Practicing yoga to improve mental health
---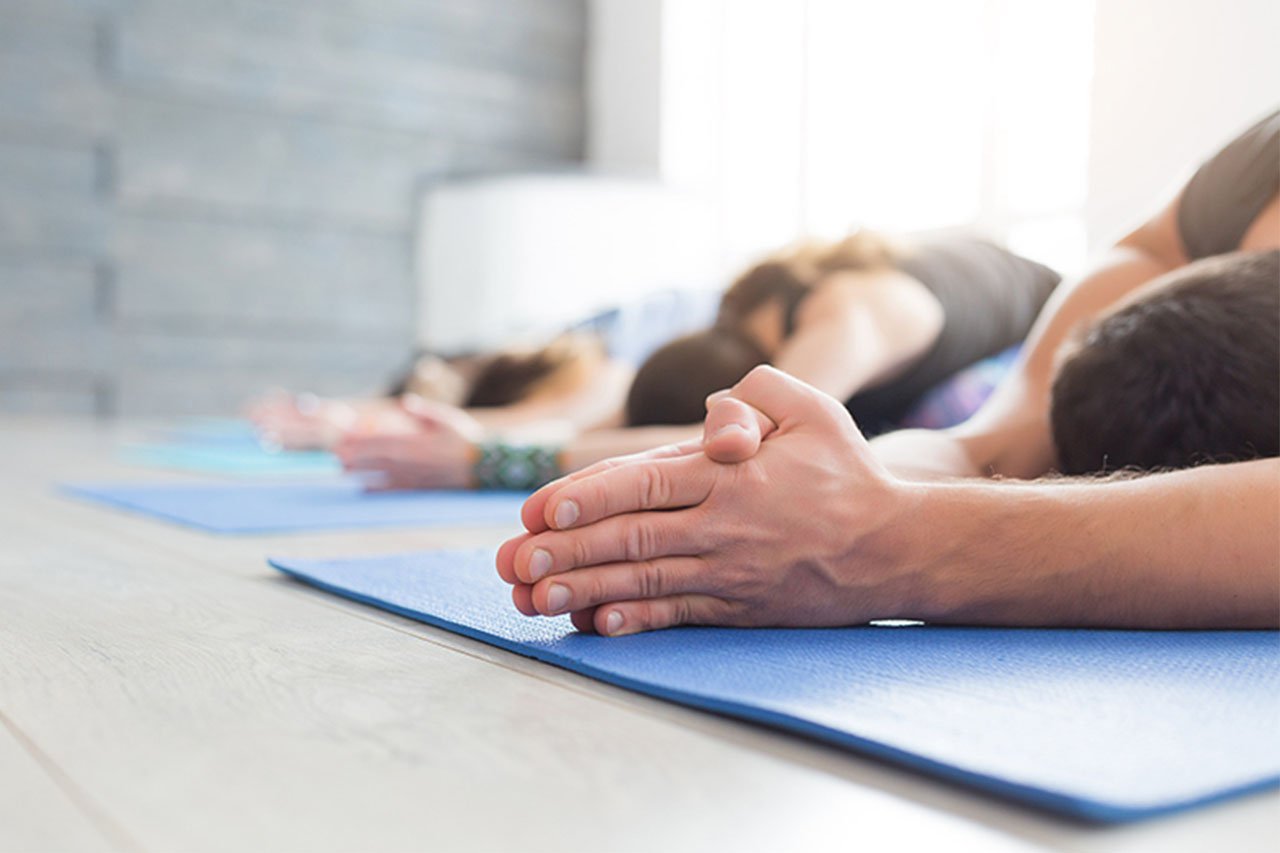 Learners at HMP Liverpool took part in a yoga event to raise awareness of mental health issues.
The yoga event was part of a wider week of activities that took place at HMP Liverpool during Mental Health Awareness Week.
Research has shown that two thirds of people experience a mental health problem in their lifetime and stress is a key factor in this (1). In March 2017, NHS England reported that 7,917 people were receiving treatment for mental health illnesses in prisons in England (2).
Yoga can help to reduce stress and offers learners a calm place away from distractions and negative energy. They are supported through breathing exercises and a variety of stretches to bring about a calmness to their everyday lives.
Over fifty learners took part in the yoga activity. They were joined by super bantamweight boxer Jazza Dickens and super featherweight boxer Brian Phillips, both from Liverpool. Local artist Cyrano Denn worked with learners prior to the event to design a poster, bringing his simplistic style and insightful outlook on life and his local community to it.
The event was a real success giving learners the opportunity to focus on their wellbeing through meditation and exercise.
Commenting on the event, boxer Jazza Dickens said, "It was great to spend productive time doing yoga with the men and the team at HMP Liverpool"
One learner said. "The activity was really good and encouraged us to speak out and start talking about mental health issues."
A similar project has been introduced in US prisons, which uses yoga to help tackle re-offending. It has been proven to help offenders both inside and out of prison.
Source:
1. Mental Health Foundation https://www.mentalhealth.org.uk/campaigns/mental-health-awareness-week
2. Mental Health in prisons, National Audit Office https://www.nao.org.uk/press-release/mental-health-in-prisons/