Plane built by Novus learners wows Hull commuters
---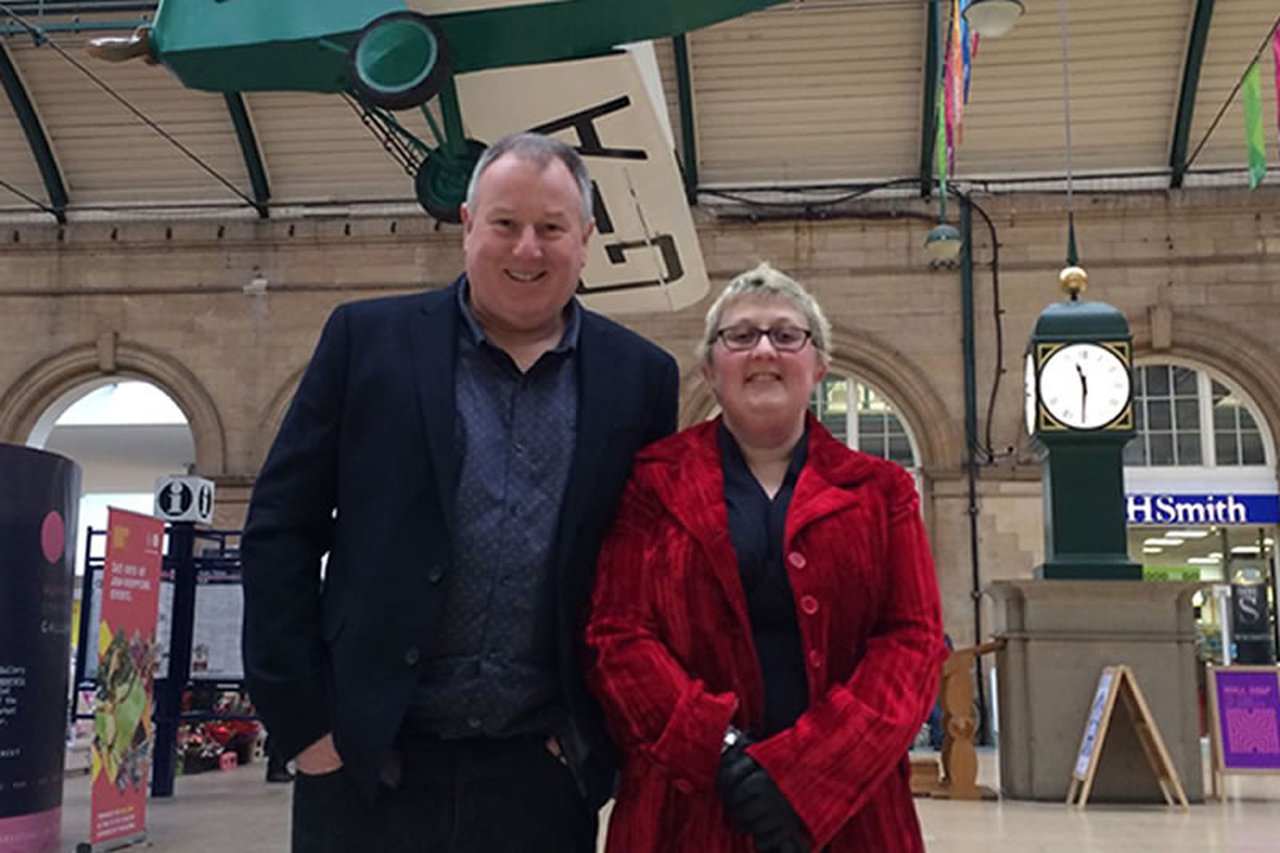 A display model of a famous 20th century aircraft, built by Novus learners and tutors, has gone on display at Hull Railway Station as part of the City of Culture celebrations.
The Gipsy Moth plane, constructed over the last six months by seven learners and their Engineering teachers at HMP Hull, was originally flown to Australia by pilot Amy Johnson in 1930. Amy, from Hull, became the first woman to fly Down Under solo and she received a CBE for her remarkable achievement. Gipsy Moth – the correct spelling back then – was named 'Jason' by the Johnson family.
The full-size replica produced in Novus' Engineering workshop is now stopping commuters in their tracks. It will be exhibited at the railway station throughout 2017, while the city celebrates its UK City of Culture status.
Novus tutor Sarah Goldsmith, who is a fully-qualified engineer, oversaw the project alongside colleague Dave Ellis. Sarah, who comes from a family with three generations of engineering expertise, said: "It has been an amazing six months. This kind of hands-on project, where we are building and painting with the learners around the clock, is a very effective way to teach.
"The men we teach are learning on the job, so as well as gaining career-relevant qualifications they are also developing so many vital skills in the process, making them great candidates for jobs when they are released.
Vocational Instructor Dave Ellis is delighted with the outcome of the reconstruction, made from linen and aluminium, and he praised the work ethic he witnessed in the workshop.
He said: "The learners are so chuffed with the end result after half a year of hard work. They bid farewell to the plane when it left the prison to be displayed at the train station, and to a man, they were full of pride at the prospect of it being admired by the general public."
Tony Oliver, Deputy Governor at HMP Hull, attended the unveiling at the train station and heaped praise on Novus learners and colleagues.
He said: "I think this is just the culmination of six months of really hard work, by both the instructional staff and the prisoners. The prisoners, in particular, should be really proud of what they have done. It has enhanced their skills, and as I said to somebody yesterday, it is pleasing to see prisoners actually running to work, which isn't something you often see in a prison. It has been a worthwhile project." 
Pictured: Novus colleagues Dave Ellis and Sarah Goldsmith.