Novus tutor flying flag for offender learning at TES FE Awards
---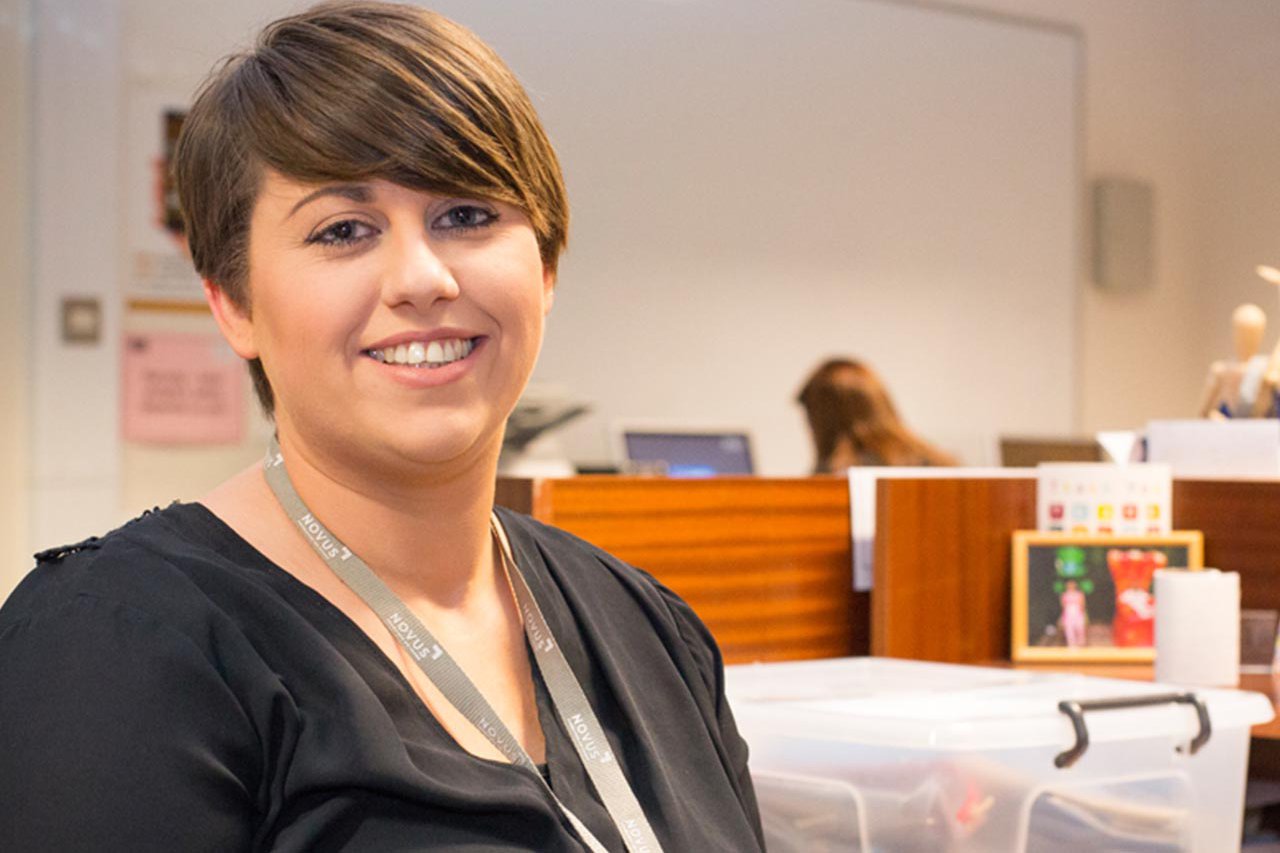 An inspirational art tutor who helps to turn around the lives of offenders has become the only teacher from the justice sector to be nominated in this year's TES FE (Further Education) Awards.
Emma Nevin, who works for leading offender learning provider Novus, has been shortlisted alongside tutors from FE colleges across the country, in the Teacher of the Year category. Her shortlisting means she is proudly flying the flag for those who work in offender learning.
Emma, who works at HMP Garth in Lancashire, and her proud Novus colleagues will be present at tomorrow's awards ceremony at Grosvenor House Hotel in London.
Having joined Novus in 2010, Emma has progressed to a Team Leader position in two different curriculum areas, and has had an exceptional impact on the overall achievement figures at the prison.
Peter Cox, Managing Director at Novus, said: "We are extremely proud that Emma's hard work, enthusiasm and determination has been recognised with a nomination for such a prestigious national award.
"It goes to show that working in offender learning is a very rewarding endeavour. Emma and the rest of our colleagues in prisons across the UK are genuinely transforming lives by giving prisoners the skills, qualifications and knowledge required to find sustainable work upon release and contribute to society once more.
"We take great pride from the fact that Emma is flying the flag as the sole nominee from the justice sector and wish her the very best of luck on the night."
Learners at the prison helped Emma to get nominated for the award by submitting their own testimonials. One learner said: "Emma is an amazing teacher and treats everyone equally. Art is not easy to teach, yet Emma always has time and a positive attitude. She is encouraging, but also willing to leave us to our own devices if she can see we are getting on with our course work."
For further information about the TES FE Awards, visit: http://www.tesfeawards.co.uk/tesfeawards2017/en/page/shortlist
Pictured: Emma Nevin