Novus raises hair & beauty aspirations for HMP Styal offender learners
---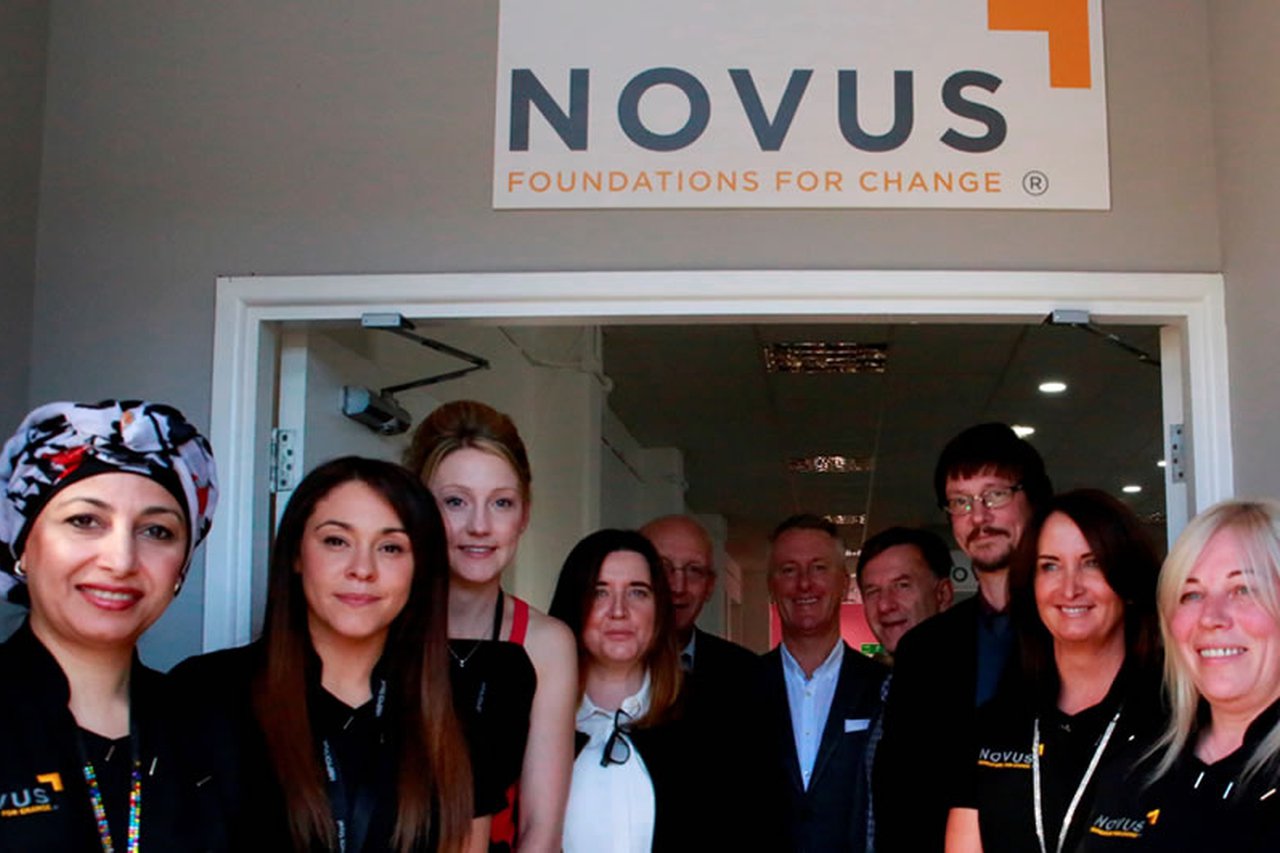 HMP/YOI Styal and the Novus education team, part of The Manchester College Group, have launched a new state of the art hair & beauty training salon for learners at the prison.
In partnership with the prison, Novus secured Gateways funding to build new facilities which have become the Prestige Hair & Beauty Salon for learners. The project was led by Styal's Reducing Reoffending department and Novus, the UK leader and innovator in offender learning, skills and employability – a social enterprise reinvesting back into learners in custody and the community.
Learning and Skills Manager, Chris Burns, HMP/YOI Styal, said: "At Novus our focus is on transforming offenders' lives through learning and skills. 
 
"We are excited at now being able to provide professional training facilities so that our learners gain the skills and experience they need to find jobs on release, which is a crucial factor in reducing the likelihood they will reoffend. 
 
"We are keen to expand the number of partnerships with local hair & beauty salons to take our learners on day release."
The official opening took place on 9th October and was attended by Stuart Kirkham & Stuart Cookson, directors of local hairdressing chain Terence Paul, which has salons in Manchester, Didsbury, Bramhall, Hale, Knutsford and Wilmslow. Stuart Kirkham said: "This is a fantastic facility and provides an excellent place for learners to rehabilitate themselves because it allows them the skills to do what they want to do and to feel good about it. 
"Job satisfaction in hairdressing is instant and to make a difference to somebody's appearance is brilliant for a learner's rehabilitation."
The event was well attended by partners and stakeholders of HMP Styal including Novus, DARs (Drug and Alcohol Recovery Service) and Gateways.
The project reflects Novus's commitment to rehabilitating learners and equipping them with employability skills when they leave prison. The building work of Prestige Hair & Beauty Salon took six weeks to complete and some of the women and female young offenders gave up their time to help with the finishing touches.