Novus learners honoured by Koestler Awards
---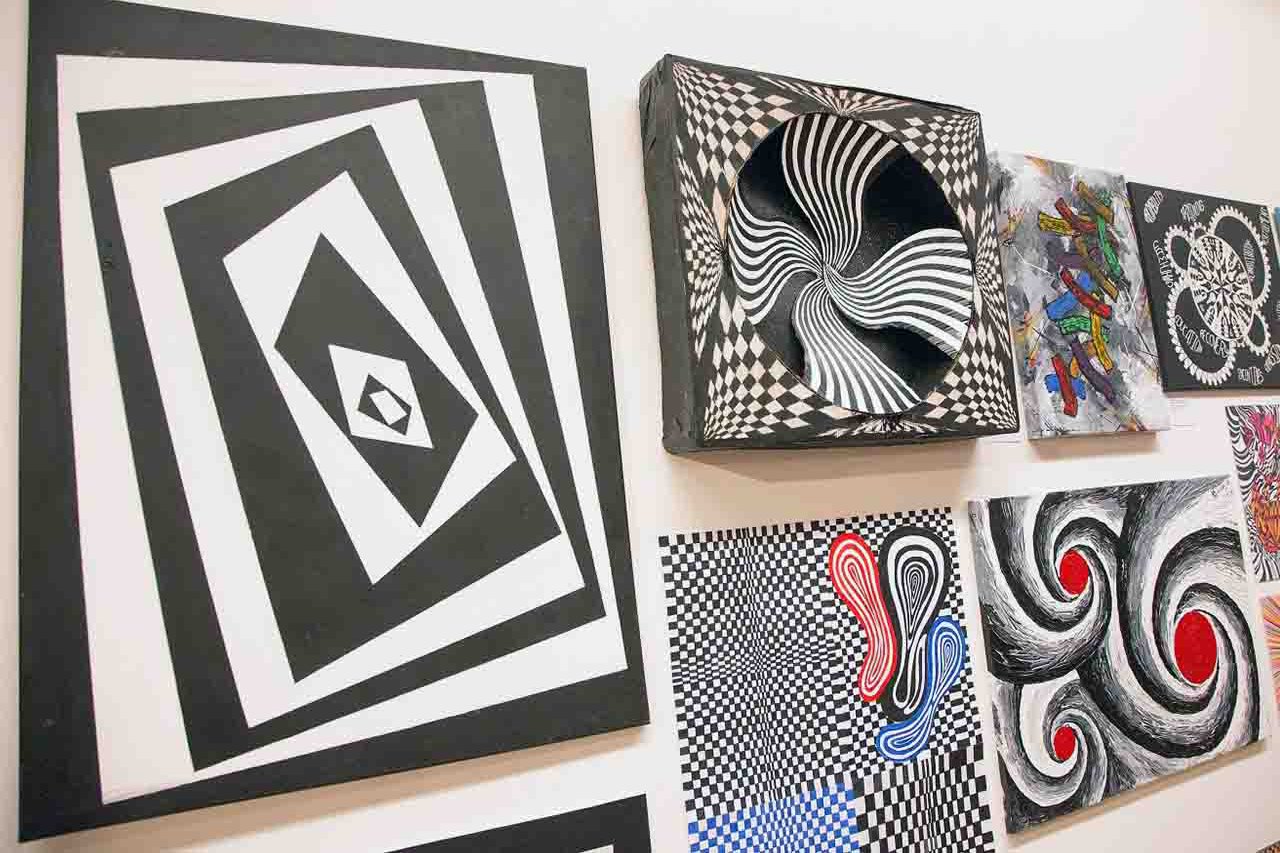 Art and creative pieces produced by Novus learners in prisons and young offender institutions in the UK have been recognised in this year's Koestler Awards.
Learners in 40 establishments where Novus work with the men, women and young people, have received accolades from the Koestler Trust in the 2019 awards, with two pieces receiving the highest recognition – the Platinum award.
The Koestler Awards are run by prison arts charity the Koestler Trust. Each year the Trust award and give feedback to over 3,000 people submitting work across over 50 categories of Fine Art, Craft and Design, Performance and Audio, Film and Animation and Writing. The judging panel includes leading names in the arts and creative industries.
Learners at HMYOI Cookham Wood continue their year in year success in the awards, producing some inspired pieces of work in all categories. A collaborative music piece by two learners has been selected for the annual Koestler Arts exhibition at London's Southbank Centre. HMYOI Wetherby also feature in this year's exhibition, with arkwork from three talented learners on display. This year's UK exhibition, titled 'Another Me', is curated by award-winning British jazz and hip-hop musician Soweto Kinch. The piece from the two young people at HMYOI Cookham Wood will join over 150 artworks from music and poetry to paintings, drawings and sculpture, which will be on display from 19 September to 3 November. The title for the exhibition, 'Another Me', invites visitors to reassess their perceptions of people who have spent time inside.
A collaborate art and family learning project, which brought together Novus learners in 40 prisons, young people institutions and a secure training centre in 2018, received a Highly Commended in this year's Koestler Awards. 'Inside Perspective' used art as a medium to support prisoners in building and maintaining relationships with their families throughout their sentence. Taking inspiration from the 'Op art in Focus' exhibition at Tate Liverpool, learners worked on pieces of artwork to feature in the 'Inside Perspective' display hosted in the Tate Exchange last year.
Sarah Hartley, Novus National Lead for Families, said: "I am delighted to see the project acknowledged by the Koestler Awards. Engaging in creative arts projects is a great way for our learners to build relationships with their families. We know that sustaining strong family relationships while in prison can play an important role in helping offenders on the path to a crime-free live on release, and so reduce reoffending."
Art can be a positive vehicle supporting prisoners on the path to rehabilitation, as they learn and develop employability skills such as team work and social skills, or even provide a pathway to employment in an arts-related industry. It helps to break down barriers and reduce isolation and the stigma of being inside, encourage inclusivity, support mental health needs, and build family cohesion.
Barbara McDonough, Chief Operating Officer for Novus, said: "Congratulations to all our learners on their success in this year's awards. Receiving recognition for their work and talent can often be crucial in providing them with the motivation they need to turn their life around. A huge thank you must also go to our teams within establishments who support our learners to achieve and build a better future for themselves."