Novus learners excel in international chess tournament
---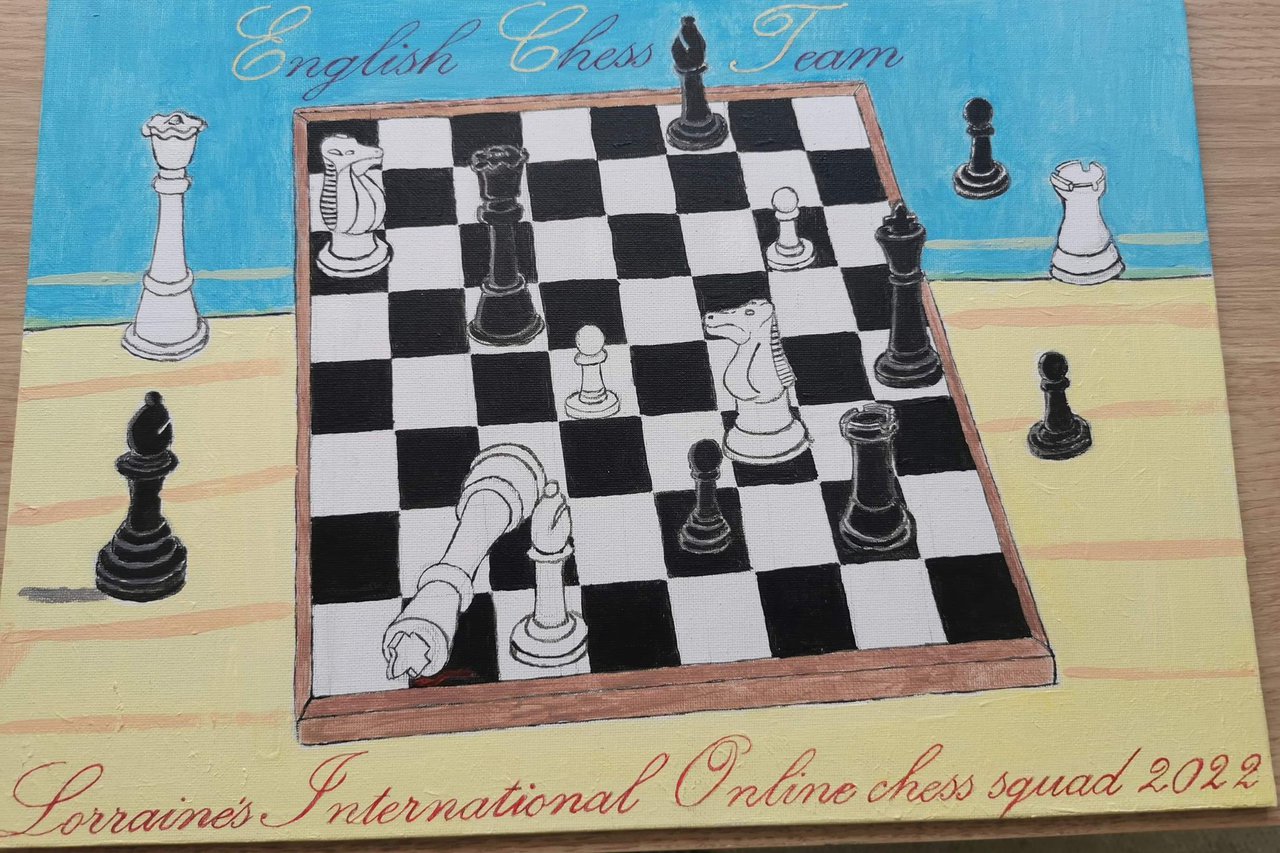 Novus learners have enjoyed taking part in chess tournaments over the last two weeks. Firstly, we organised the first ever UK inter prison tournament, where Novus learners from HMP Isis, HMP Wandsworth and HMP Hewell played against Sodexo learners from HMP Bronzefield and People Plus learners from HMP Hollesley Bay.
It was a brilliant warm up tournament and thoroughly enjoyed by the learners. By working together with partners from HMPPS, XMA, Meganexus, Sodexo and People Plus we were able to make this a real success, generating a sense of pride from our learners, raising their confidence.
Following the success of these warmup sessions, our learners then went on to compete in the World Prison Chess Championships.
HMP Isis and 1 player from HMP Wandsworth represented England in the Youth Championship and played incredibly well winning games against Nigeria and India and reached the final.  They lost by 1 point to Serbia in the final on Friday afternoon but received a silver medal.
HMP Hewell and HMP Wandsworth represented England in the Open Championship, Hewell played in the round robin, drawing to the incredibly strong German team and Wandsworth reached the semi-final, winning games against US and Argentina, they didn't make it to the final but played very well finishing 10th out of 85 teams across 46 countries.
HMP Bronzefield represented England in the Woman's Championship, they too played well, winning games against US and Ecuador, finishing with a bronze medal.
The benefits of chess for our learners
Chess has been an incredible tool in our prisons so far. Chess promotes problem solving, strategic thinking, planning ahead and encourages our learners to think about consequences of any actions, it also develops memory, deepens focus and helps to support with maths skills.  Chess also helps to develop attention and concentration, which is particularly important in the support of the many neurodivergent learners that we work with in prison.
Most importantly however, chess has the potential to inspire teamwork and comradery among our learners, many of whom have never had the opportunity to engage socially in a healthy way with others before. By providing opportunities like this to form social bonds based on positive experiences, we create an environment that is conducive to learning and rehabilitation.
Being part of a chess club helps to develop community skills, helping our learners to build friendships in a constructive way. It also gives them skills that they can use on release, new ways to engage with people and the option to engage in constructive activities outside of work and home life. Many of our learners also teach others how to play chess, which again develops skills and gives them the opportunity to support others.
Made possible through our focus on digital skills and provision
By upgrading and expanding our provision to put more emphasis on Essential Digital Skills, we have been able to engage our learners in a number of fun, industry leading activities like chess, but in a very safe and secure way.
Combining this with our digital education has allowed for learners to become acquainted with and build upon their digital skills, such as operating computers and applications, and therefore providing a cross curriculum education that encompasses many lessons into one.
Digital provisions ensure that our learners are re-entering their communities with a better outlook than when they first come into prisons. Those who have never had the opportunity to learn digital skills are provided the training, and those who have digital experience are able to refresh their knowledge and keep up to date on the latest changes. Doing this, we can make sure that learners have every opportunity to succeed on release from custody.
Feedback from our learners
The players showed a real spirit of fair-play and a thirst for competition. In professional chess around two thirds of games end up as draws. In the Novus tournament almost all the games were played to a decisive result and only one game ended in a draw, and that was one of the most exciting games in the competition.
Although this has been the first competition of its kind in England, we are already seeing keen interest from other establishments to sign up for next year's event and we are looking forward to working with HMPPS, XMA and other education providers to make it happen.
Feedback from the learners has been brilliant, with one of learners saying,
"Chess is a brilliant daily escape from prison. It was quite nerve-wracking waiting to play this morning but once I relaxed, I really enjoyed it. Chess is great for prisoners' mental health. This event has brought the team together and given them purpose and focus."
With another commenting, "This morning was really interesting.  We've got to get used to playing to the time limit - more practise needed"
"I've enjoyed this morning but am feeling nervous for next week - time to practise!"
Well done to all of our learners for competing, you've made us really proud and thank you so much to everyone involved in making the events happen and to Novus colleagues for supporting our learners and helping them to flourish through chess.