Novus cycling team travels 120 miles for charity
---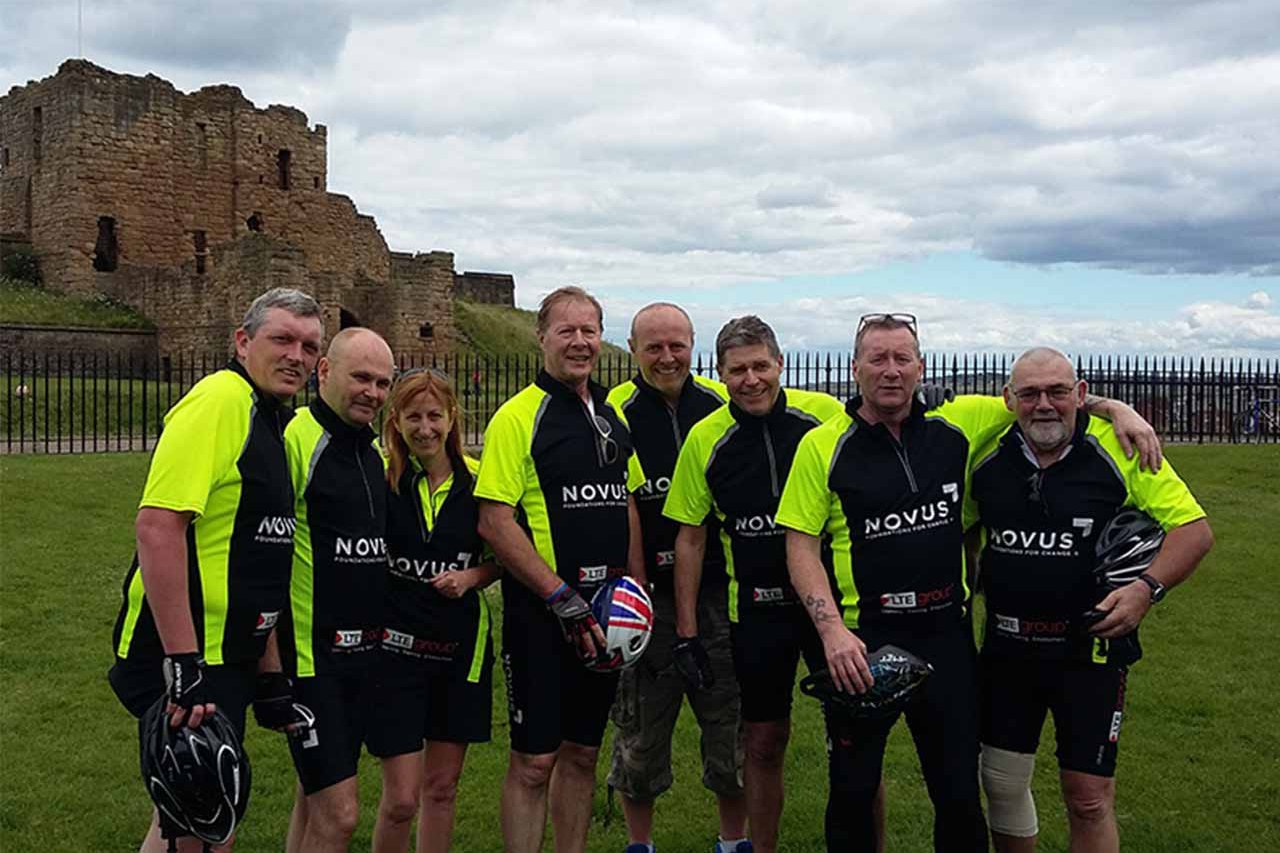 Novus teaching colleagues raised almost £3,000 for charity following a cycle ride which spanned 120 miles.
Phil Clark, Andy Sanderson, Dave Henderson and Ian Skidmore, from the Education department at HMP Holme House, were joined by friends and family as the eight-strong team made their way from Berwick-upon-Tweed to Tynemouth Castle to raise vital funds for a number of worthy causes, including Kidney Research UK and Prostate Cancer UK.
The team successfully completed their ride despite the majority having little in the way of cycling experience prior to the challenge.
Novus learners at the prison showed an interest in the event and helped to produce a booklet featuring the cyclists' favourite stories and photographs from the trip.
ICT Tutor Dave Henderson said: "The whole weekend was breath-taking, from start to finish. The scenery, camaraderie and sense of achievement resonated with all of us, and most importantly the feeling that we were making a difference for our chosen charities which are very close to our hearts.
"It made all the many months of planning and preparation worthwhile. We first had the idea as far back as last September. After that it was a case of finding out which colleagues wanted to participate, when everyone was free and how much training they would need.
"Out of the eight members, only one or two could be described as experienced cyclists, so there was a lot of work to do! Those of us who needed to brush up embarked on training routines which helped to get us up to speed, although I did hurt my knee and had to have it strapped up for the main event! It didn't get in the way though."
Far from resting on their laurels, the Novus cycling team have already set their sights on more fundraising endeavours.
Phil Clark, Senior Curriculum Team Leader, revealed plans are in place to cycle in Belgium in 2018, to commemorate the end of World War One. He said: "We are hoping to increase the group to around 20 for the trip to Belgium in a couple of years.
"It should be quite moving, and another opportunity to make a difference."
Closer to home, the team have scheduled a regional event. Dave explained: "Kielder Water is a beautiful reservoir in Northumberland which looks perfect for another cycling challenge.