Novus celebrates first year of ENiGMA project
---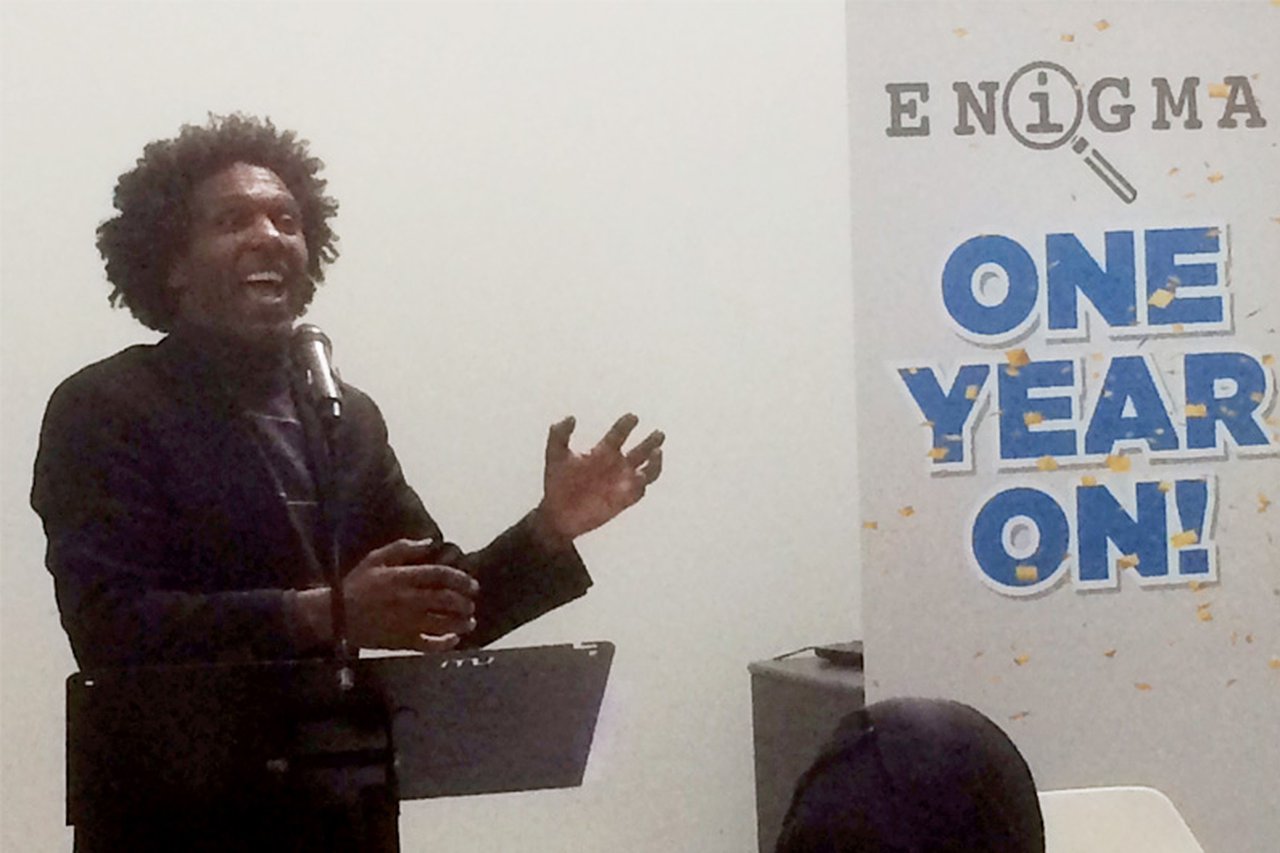 Novus marked one year of the ENiGMA project by celebrating the landmark with an event at the National Football Museum in Manchester.
ENiGMA, a collaboration between Novus and The Manchester College, supports the national improvement of English, Maths, functional skills and ESOL-focused learning (English for Speakers of Other Languages). It has a simple aim to improve outcomes for learners in English and Maths through the development of teaching and learning and the creative use of new technologies.
The project was built on a 'community of practice' teacher-led approach to quality improvement where Novus and The Manchester College recognised that teaching and learning is not a simple set of tasks that can be replicated but a complex process where highly-skilled professionals use various approaches to meet the diverse, and sometimes complex needs, of learners in different locations and contexts.
In August 2013, in response to low success rates in GCSE English nationally, staff reviewed their practice. This resulted in an immediate and rapid improvement in teaching, learning and assessment.
This has had a demonstrable impact on outcomes for learners, with significant and sustained improvement of high grade success rates in the last three years. Through the ENiGMA project and Graduate Internship, ENiGMA also has a new approach to online learning to help learners become independent and take the lead in improving their own skills.
Novus' Director of Business Improvement, Debbie Young, congratulated everyone involved in the first 12 months of the project and gave an example of how Novus learners are benefiting. She said: "To improve English and Maths outcomes in HMP Hatfield, our learners plan their own ROTL (Release on Temporary Licence).
"This means they plan their own itineraries, arrange bus and train journeys, read timetables, and budget for meals and fares."
Renowned author and broadcaster Lemn Sissay was guest speaker at the event. Earlier in the year he held a poetry workshop with staff from Novus and The Manchester College, in order to introduce poems as a way of engaging and motivating learners, as well as improving English reading, writing, speaking and listening skills.
ENiGMA colleagues came away with plans to share his methods in their workplace, including Yvonne Murray, Novus English tutor in HMP/YOI New Hall. Her class subsequently produced a poetry booklet called Open Thoughts, written by learners with abilities ranging from Entry Level 3 to Level 2 and ESOL.
Lemn was delighted to see that his workshop had inspired Yvonne and that the learners shared her enthusiasm. He said: "The booklet is just fantastic. I can see that poetry has captured the imagination of the learners and that really shines through in the work they have done with Yvonne."
Lemn closed the event by reading his poems 'Suitcases and Muddy Parks', 'Invisible Kisses' and 'Adventure Flight' – which hit the headlines last year when it was chosen as the official 2015 FA Cup poem.