New partnership boosts learners' job prospects
---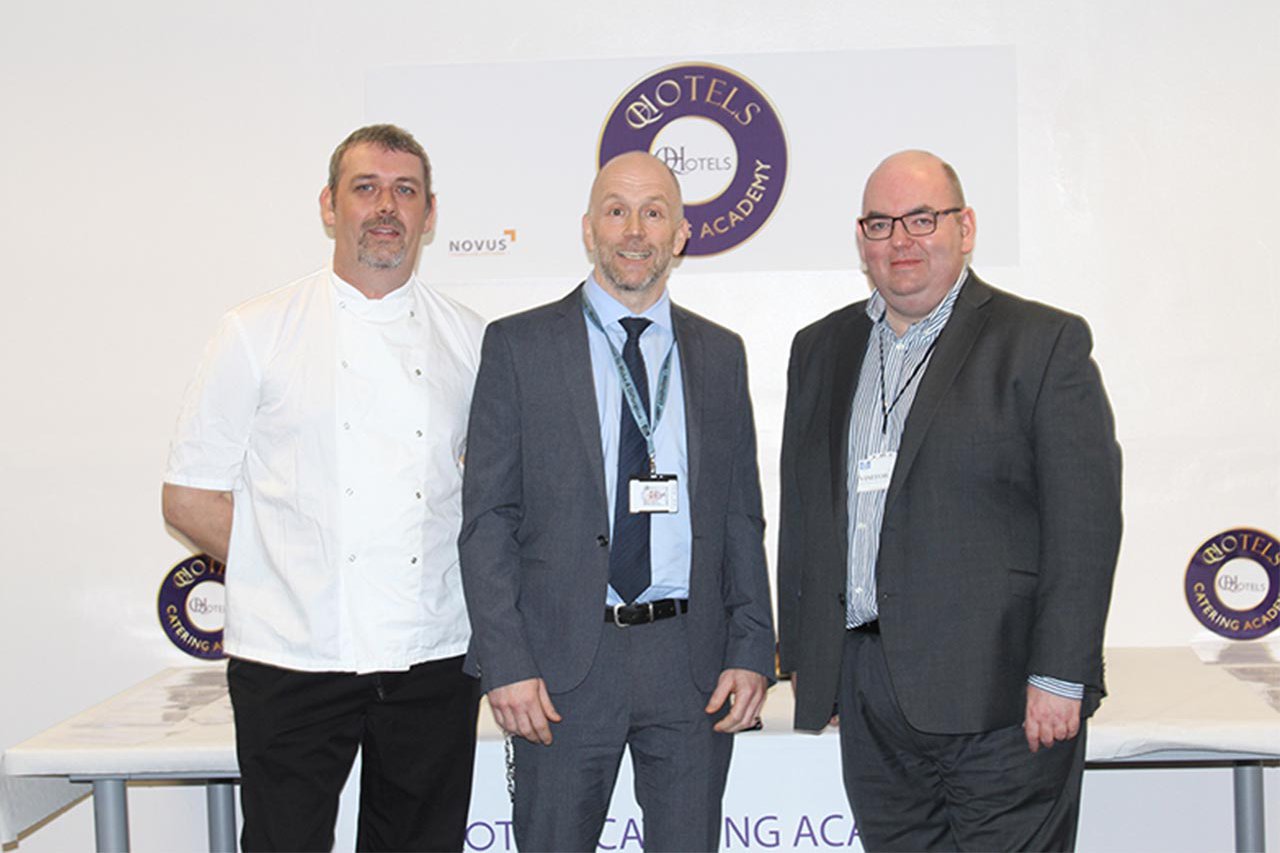 Novus has launched an innovative partnership with the Q Hotels Catering Academy at HMP Lindholme that will significantly improve learners' job prospects.
Learners at the Yorkshire site will receive training, expert guidance and guaranteed job interviews for roles within the hotel chain, building on the skills and qualifications already available to them through their Novus studies.
Staff from Q Hotels, which has 26 four-star hotels across the UK, toured the prison and were impressed with the qualifications that Novus delivers to learners. Group Training Manager John Scrimgeour used the launch to talk to Novus' Catering learners about Q Hotels, why they support ex-offenders, the hospitality industry and job prospects.
He revealed plans for a catering competition at the end of the training, with the winning learner being awarded a week's work experience in a Q Hotels close to their release area.
Ross Turner, one of the company's most experienced chefs, also spoke to the men about the benefits of a career in catering, and offered an insight into what the industry expects from trainee and qualified chefs.
The partnership will help to improve Novus learners' employability skills, as Q Hotels staff will visit the site to carry out mock interviews before the real assessment takes place.
Carol Richardson, Relationship Manager at Novus, said: "Our learners will get genuine job opportunities out of this partnership. It builds on the skills, knowledge and qualifications they already get with Novus, by opening even more doors and offering a fascinating insight into what it takes to start a career in catering.
"This is a great example of partnership working that benefits the men in prison and gives them every chance of finding work in their desired career when they are released."
Mr Scrimgeour is delighted to have partnered with Novus and is excited about what the future has in store.
He said: "We have come to value the relationship with the Novus team. There is currently a national shortage of chefs in the UK, and evidence would suggest that this will worsen in the coming years. The work already underway at HMP Lindholme represents, in our opinion, an excellent example of providing real job skills that will offer a genuine opportunity of a worthwhile career for those involved. As such we are delighted to be involved."
Simon Walters, Governor at HMP Lindholme, praised Novus and Q Hotels for fostering such an innovative way of working, and encouraged learners to make the most of the opportunity.
He said: "I truly believe this collaboration gives Novus learners the best chance of getting a job and becoming better people.
"They had skills before entering custody, and when they get here we can invest in them and help to make them more viable candidates for employment."
Photo caption (left to right): Ross Turner, Simon Walters and John Scrimgeour.