New Novus Cambria contract starts at HMP Berwyn
---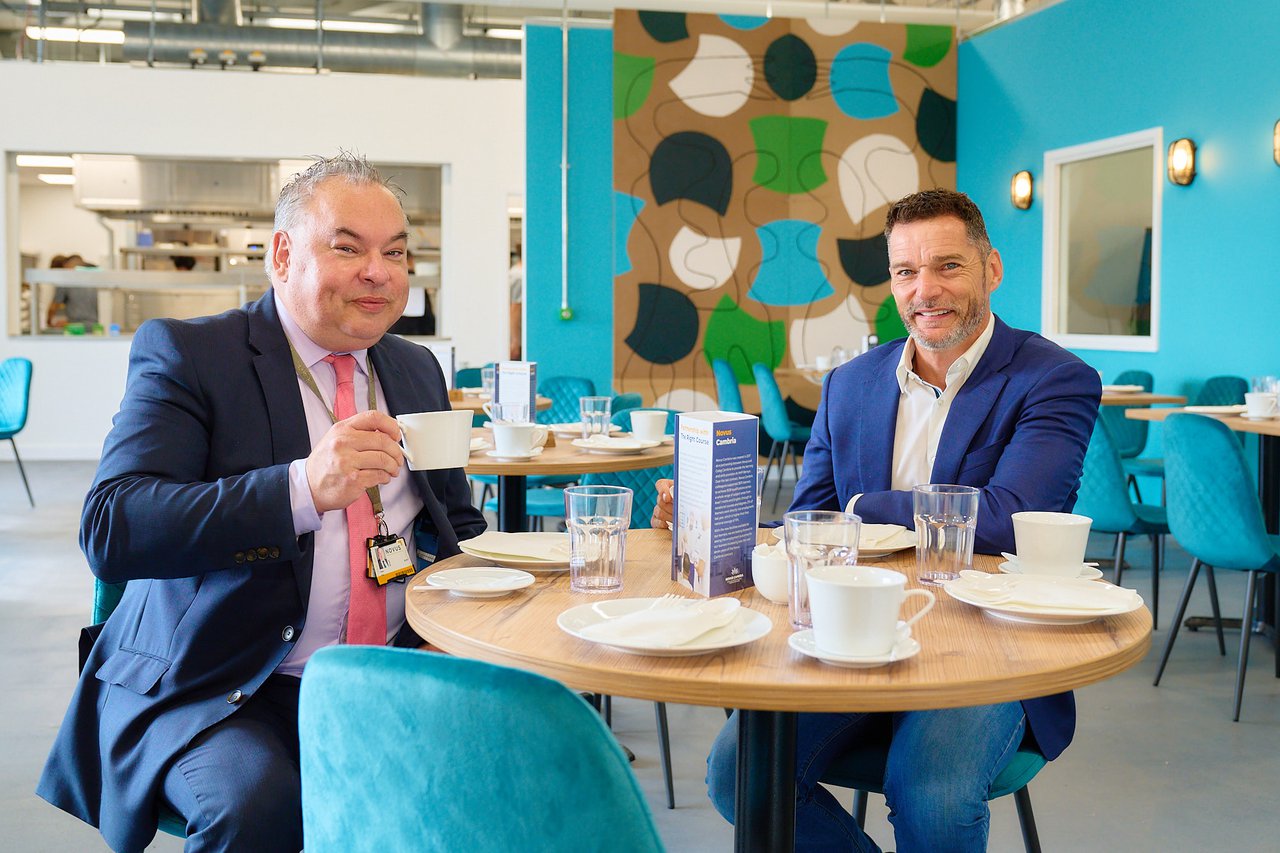 We are delighted to announce that the new Novus Cambria contract for the provision of education at HMP Berwyn begins today, following the success of the previous contract at the prison.
Novus Cambria was created in 2018 as a partnership between Novus and Coleg Cambria, to run the learning and skills provision at HMP Berwyn and across the contract, Novus Cambria colleagues have supported almost 4000 learners to achieve 10,000 qualifications across a whole range of subject areas from level 1 maths and English, through to vocational and degree level qualifications.
Courses are designed to support employment outcomes on release and strong relationships have been built with the employment leads at HMP Berwyn and with employers to make sure that the education that learners receive at HMP Berwyn leads directly to employment or training on release.
Wellbeing Hub Launch
As part of the new contract, yesterday we launched the Novus Cambria Wellbeing Hub. Working in partnership with The Right Course, Fred Sirieix's charity which aims to transform prison staff restaurants into inspirational training facilities that match the highstreet, helping graduates to secure jobs in the hospitality industry on release.
The Wellbeing Hub features a full industrial standard kitchen and barber shop, along with spaces for teaching and supporting learners in small groups. Spaces like these make a real difference to the support we are able to offer learners and give them the opportunity to gain skills that are directly transferable to employment on release.
Education and employment are vital to improving outcomes of prisoners and we are looking forward to seeing the successes that are achieved across the next 7 years of Novus Cambria learning and skills provision at HMP Berwyn, changing lives of those that we support.
The launch of the new Hub and the success of Novus Cambria is also thanks to the collaborative relationship that we have with HMPPS Wales colleagues, helping us to support learners as effectively as possible.
Novus Managing Direct, Peter Cox reiterates this message:
"At Novus we've worked in prison education for 30 years and we have seen the difference that a strong relationship with prison staff and HMPPS, like the one that we have here at HMP Berwyn, makes and we can't thank our HMPPS colleagues enough for your support and help, both across the last contract period and in making this project happen."
We are looking forward to seeing the new contract making an even bigger difference than the last one.