Motivating Novus learners to change through education
---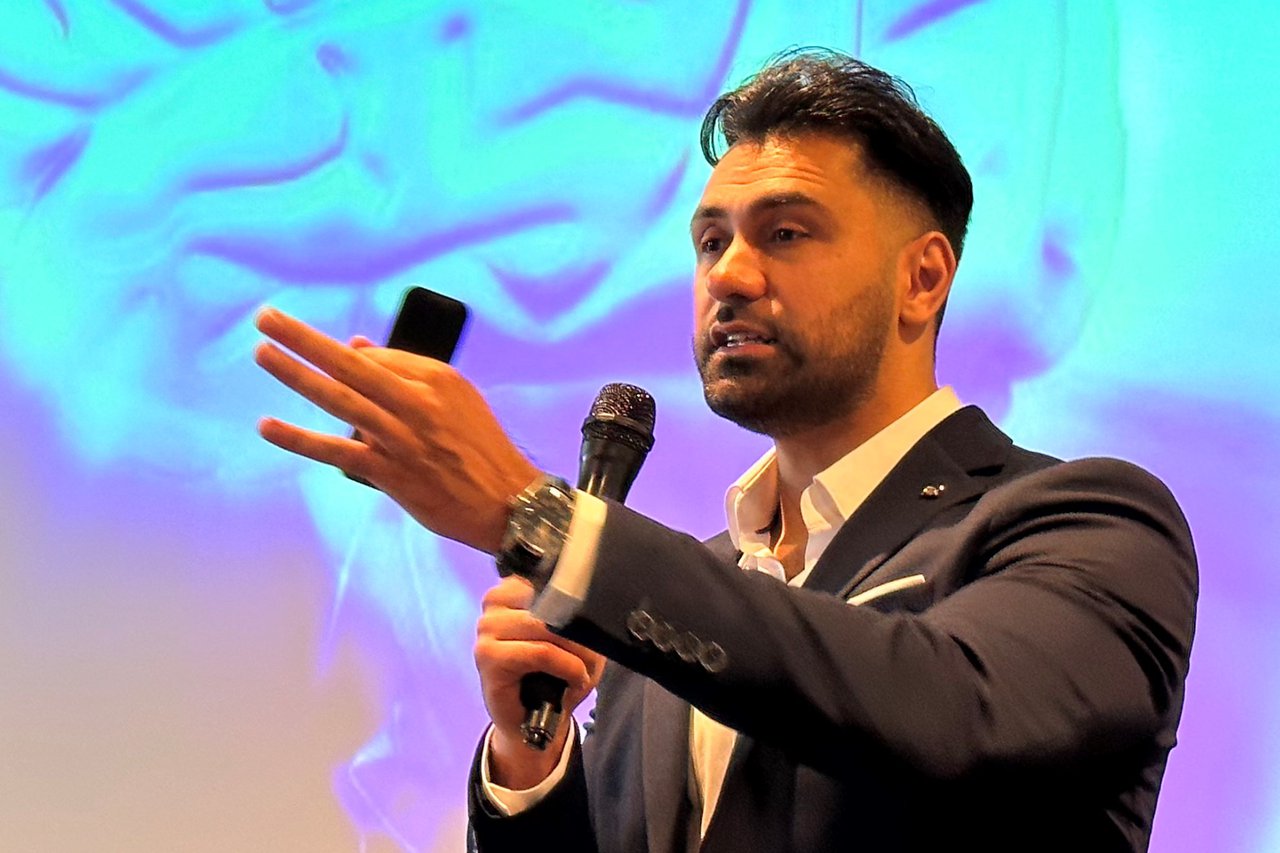 Last month, we invited Adz Khan to HMP Humber. He delivered a motivational workshop to a group of 20 men from the recovery wing, all looking to make changes in their life whilst at HMP Humber.
Many prisoners are reluctant to engage in education, following lack of access and negative experience in their early lives, so sessions like this one are a great way of encouraging the men to really think about why education is important and the difference that it can make to their lives on release.
The power of prison education to transform lives
Adz has lived experience of prison and prison education, he served a seven year sentence and used that time to maximise his education opportunities to make sure that his life was very different upon release. He has a deep understanding of the challenges and obstacles that our learners face, and through workshops such as this one, he is dedicated to helping them make positive changes in their lives. 
He talked about the power of education and why our learners should grab opportunities whilst in custody to help change their life. Adz shared his personal story and the lessons he learned during his time in prison to inspire and motivate learners to reach their full potential.
He spoke candidly about the mistakes he made and the consequences of his actions, but he also focuses on the positive steps he took to turn his life around.
The potential for change through prison education
Through his powerful presentation Adz helped Novus learners to see the potential for change and the opportunity for a better future. He encouraged them to take responsibility for their actions, build resilience and determination, and make positive choices that will impact not only their own lives but also the lives of those around them.
Adz covered topics, including how to overcome adversity and achieve success; how to build resilience and determination; ways to make positive changes and create a better future, the power of transformation and the ability to turn your life around.
This quote from Adz sums up his session:
"Understanding our goals, motivations, fears and frustrations are the foundations of a great mindset! Igniting motivation, consistency, discipline, and the thirst for education is paramount to our future success! The power of daily commitment, the courage in steadfast discipline, and the transformation that education seeds in prepared minds lead us to break barriers, redefine our horizons, and achieve what we once perceived as beyond our reach".
Our Head of Partnerships, Amina found the event very inspiring for our learners:
Adz's story is important as our learners are benefiting  from hearing  first-hand experience of how prison education can changes lives and support resettlement as well as overcoming adversity and making positive choices
Finally Jim, Our Education Manager at HMP Humber sums up the event and why it worked so well: 
"Adz told his story to a group of 20 men from the recovery Wing at HMP Humber. He had their attention for well over an hour. The overall message was one of taking responsibility for your own success and being able to overcome obstacles in life to achieve your goals. This was all delivered in a colourful manner that resonated with the audience. There was a lively question and answer session at the end, and the prisoners were very positive in their feedback and said how much they enjoyed the session, appreciated the message and would like similar events to take place."
We are looking to run more sessions with Adz in the future. If you would like to know more about the different and innovative ways that we engage learners in education, creating foundations for change and supporting rehabilitation, please visit the news section of our website