Learners work with top chef to produce showcase dinner
---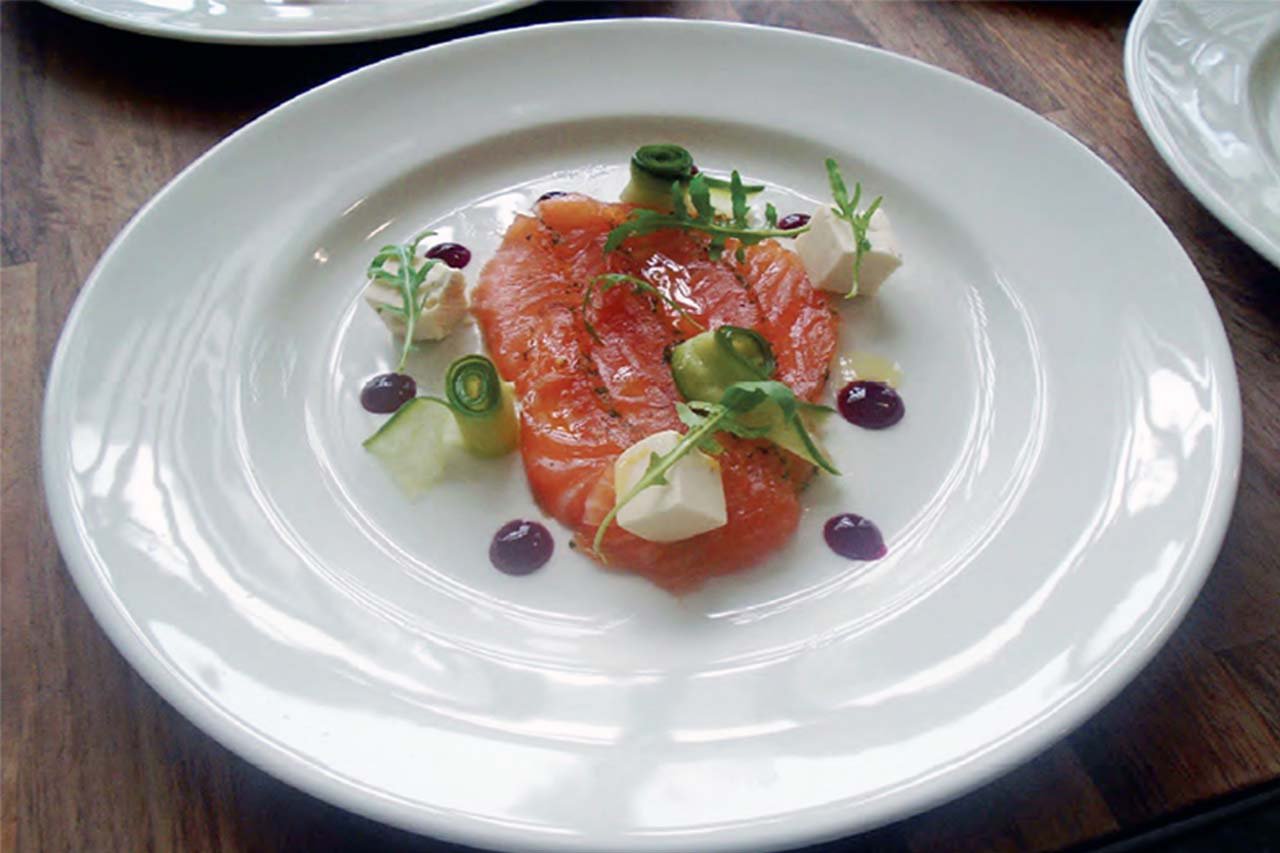 Head Chef of the Michelin-starred restaurant 'Galvin at Windows', JooWon, was the latest top chef to cook a showcase dinner at The Quays Restaurant in HMP/YOI Isis with learners on The Right Course programme.
The private dining event gave learners the opportunity to showcase their skills by providing 40 guests with an exquisite three course dinner. Their skills were put to the test by the Head Chef as they prepared and cooked a variety of dishes including Kimchi risotto and sweet soy braised ox cheek.
During preparation, Fred Sirieix General Manager at Galvin at Windows, Founder of The Right Course and TV personality, conducted a number of role plays with the learners to ensure that the service standards stretched the learner's capabilities and exceeded the dignitaries' and guests' expectations.
Novus Curriculum Team Leader and The Quays Catering and Hospitality Manager, Ashley Ryall, was delighted by the level of professionalism the learners demonstrated. He said: "The partnership between Novus and The Right Course is a fantastic opportunity for the learners to not only gain the necessary skills in the catering and hospitality industry, but to demonstrate their positive work ethic to potential employers. The showcase has been one of the many successful events held within The Quays since the The Right Course was launched in December 2015.
"We understand the need to provide the catering and hospitality industry with well-rounded and skilled employees, and our partnership has helped us place a number of learners directly into paid employment with Pret a Manger, Premier Inn and Land Securities. I'm very pleased with the training our learners receive and I'm hopeful that the founding and transferable skills each learner has developed will ensure a bright and prosperous future for all.
I'm very excited about our future and look forward to seeing the continued developments of our partnership with The Right Course.
The partnership between Novus and The Right Course ensures all learners are fully equipped with the culinary and service skills required to maintain suitable employment upon their release.​