Learners on track to employment with new Virgin Trains training programme
---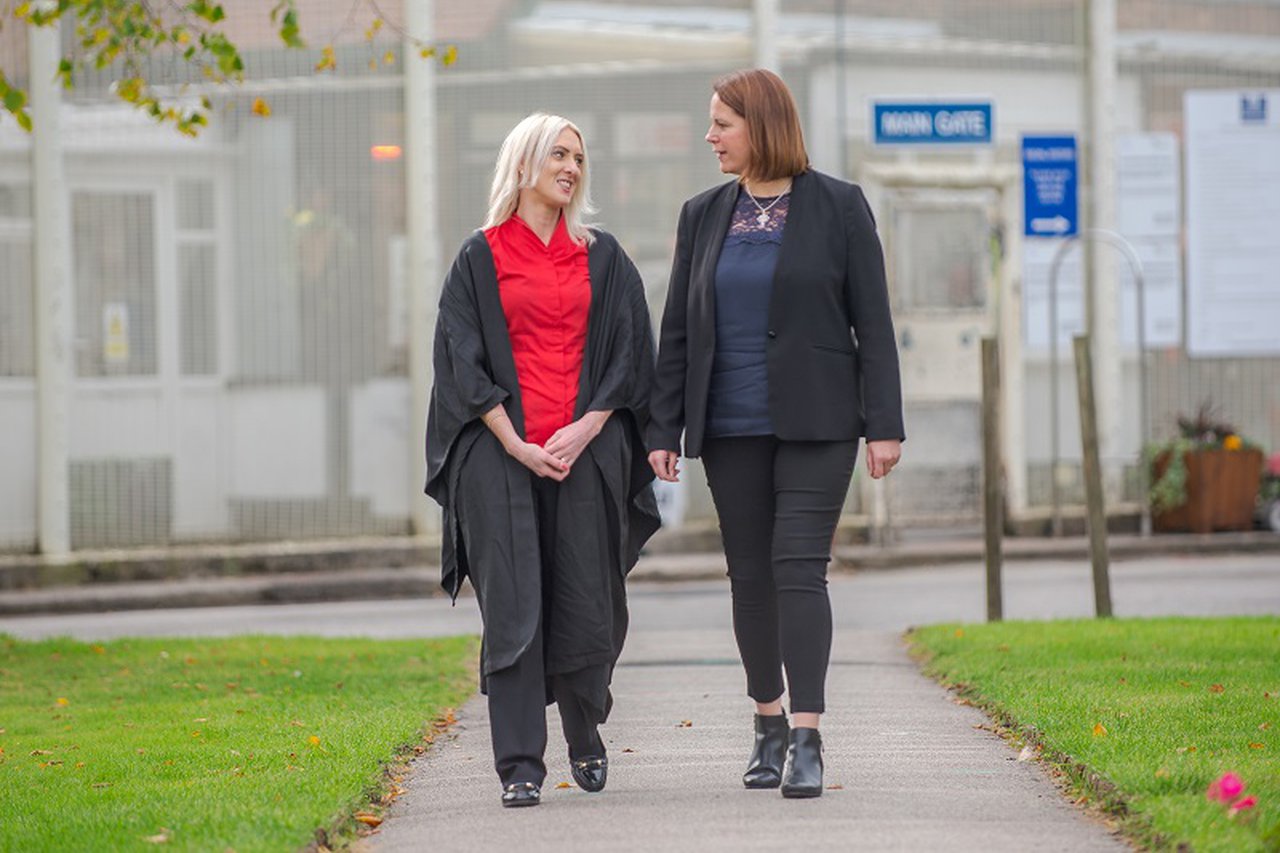 Virgin Trains have partnered with Novus to launch their first in-prison employability training programme at HMP Styal.
The three-week employment and business course aims to build the workplace skills prisoners need to make them job-ready on the day of release. Topics covered include building confidence, time keeping and managing workplace relationships, which are highly valued by employers.
While Virgin Trains trainers working with the Novus education team at HMP Styal deliver the training, the course is aimed at providing skills that will be useful for a broad range of employers. The purpose is to level the playing field for people with convictions and equip them with the skills they need to get back into the workforce on release.
At the end of the programme, the learners are guaranteed an interview with Virgin Trains as well as being taken through a mock interview in preparation for the real thing.
Three courses involving around 80 hours of training and homework have been piloted at HMP Styal this year, with the latest group of trainees graduating on October 5. Of the 16 trainees on the first two courses, nearly half have been offered permanent positions.
Barbara McDonough, Chief Operating Officer for Novus said: "We are delighted to be working with Virgin Trains in supporting the women here at HMP Styal to build on the skills they need to find work on release. We know the value of employment in reducing re-offending. By creating more opportunities for the women to find work, we can help to build their self-esteem and raise their aspirations, helping on the path to a crime-free future."
Kathryn Wildman, Lead Recruiter for Virgin Trains said: "I'm so proud to be launching this prison training programme here today to spread opportunity and demonstrate our commitment to recruiting and training former offenders. We know that hiring from prisons has meant that we've benefitted from access to great talent and we're keen to see more businesses do the same. At Virgin Trains we want to hire the best talent no matter what their background and we hope that this course will help people with convictions find jobs and give a bright future for them as employees."
Prisons Minister Rory Stewart said: "I'm delighted to see the launch of this programme as I believe passionately that through work, people can turn their backs on crime and start a new chapter in their lives. The recent launch of our new employment and education strategy shows our commitment to getting offenders into work, and I want to see more employers really stepping up and looking past an offender's conviction to their future potential. I believe that by supporting positive projects like this, we will help to make prisons places of hope and aspiration that propel offenders into employment, and ultimately help to reduce reoffending."
Virgin Trains has been proactively recruiting those with convictions for five years and currently employs more than 30 people who were recruited directly from prison. The course at HMP Styal is due to be rolled out at other prisons on Virgin's west coast route over the next year.
Photo caption: Rachel, who has just completed an in-prison training course run by Virgin Trains, and Kathryn Wildman, Virgin Trains' Talent Acquisition Manager, outside HMP Styal, Manchester.