Leading employers discuss offender opportunities in Novus roundtable
---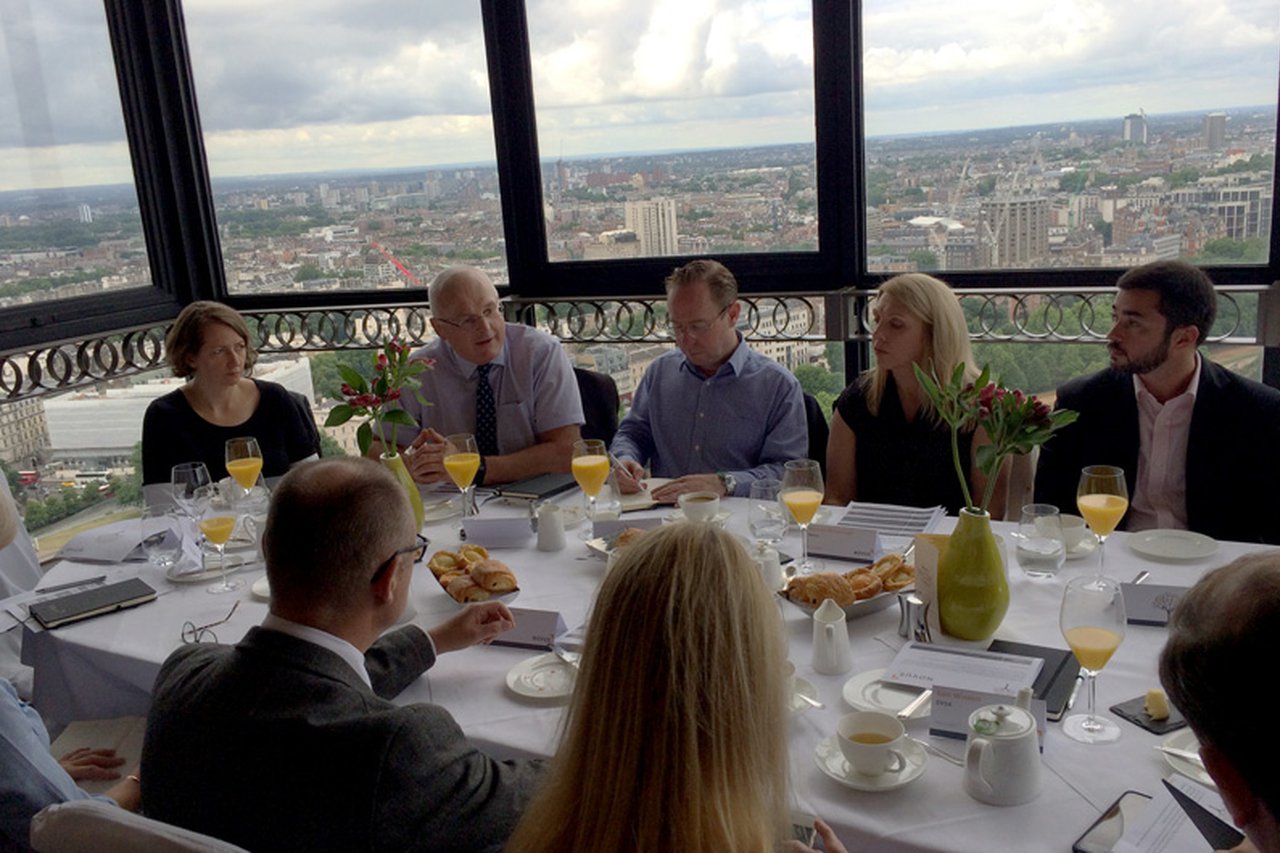 Novus invited some of the UK's biggest employers to Michelin-starred Galvin at Windows, at the London Hilton, for a roundtable discussion about creating job opportunities for offenders through hospitality and catering.
Television celebrity Fred Sirieix, host of hit Channel Four series First Dates, is General Manager at the restaurant and he spoke passionately about his decade-long commitment to working with men and women who had been in prison.
Employers, charities and Novus partners including the London Mayor's Office, Gordon Ramsay Group, Compass, Redemption Roasters, Beyond Food, DM Thomas Foundation, ERSA, Hilton, Galvin's Chance, the Ministry of Justice and Her Majesty's Prison & Probation Service (HMPPS) took part in the event last Friday (July 14).
Fred, who works with offenders through his projects The Right Course and Galvin's Chance, called for a new government initiative addressing offender employability to be rolled out in London.
Mike Harrison, HMPPS Head of Reducing Reoffending for the London & Thames Valley region, said: "In London we have the advantage of being in a devolved area, so can work closely with the Mayor's Office to get that London view. In terms of a national strategy, I think we can do more in this space with a multi-agency approach. There is a national debate to be had."
Barbara McDonough, Chief Operating Officer at Novus, chaired the roundtable. She said: "It was fantastic to get together with so many influential partners and employers to discuss issues that are very important to us as an organisation. The employment of offenders, and how we work with employers to give offenders the chance to lead better lives, reducing reoffending in the process, are matters that are close to our heart.
"There is lots of excellent, innovative work already taking place right across the board. Our own endeavours include a long-standing partnership with Pret A Manger, which has led to countless Novus learners leading successful careers with the organisation, and our collaboration with Q Hotels, which has given our learners further training, expert guidance and guaranteed job interviews for roles within the chain.
"Yet the recurring theme around the table was that there is plenty more to come from everyone. We heard from HMPPS about the need for a national debate, which is sure to drive progress. In the meantime, Novus will keep moving forward and leading the conversation."