Leading businesses highlight the value of employing ex-offenders
---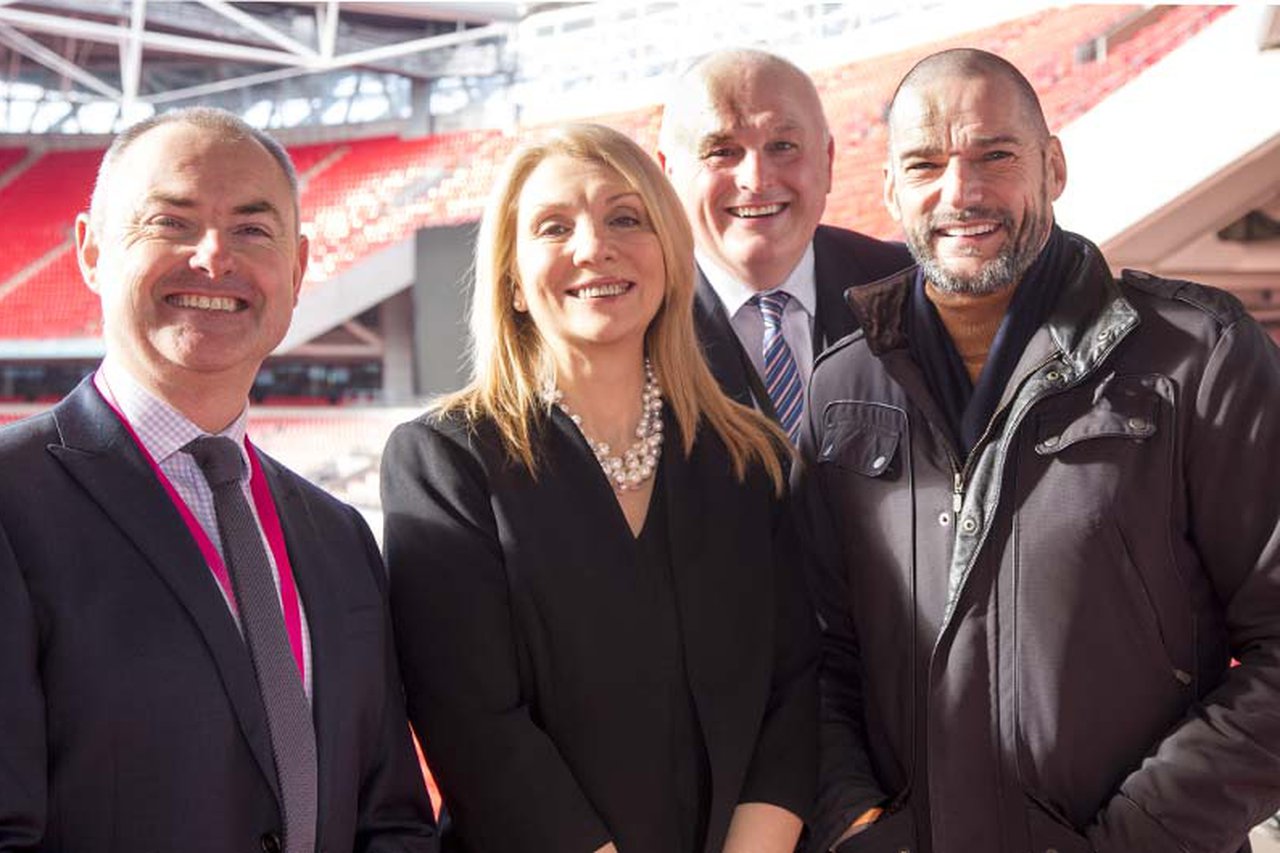 Key organisations in offender education, training and employability are working together with leading employers to look at the value of recruiting ex-offenders and the real opportunities available to help fill skills gaps in organisations.
Novus was proud to be a key player in a unique first-of-its kind event held at Wembley Stadium. Led by Her Majesty's Prison and Probation Service (HMPPS) and their key partners who make up the Employer Engagement Partnership Group (EEPG) for London and Thames Valley, the event was an opportunity for employers to offer advice and showcase success stories to businesses who don't currently offer opportunities to ex-offenders.
Fred Sirieix, of popular Channel 4 programme First Dates and General Manager of the Michelin-starred restaurant Galvin at Windows in London's Hilton Park Lane Hotel, delivered a keynote speech about the impact of meaningful employment opportunities for offenders and his own experiences of transforming people's lives through learning and skills.
Fred has experience of working with the justice sector and is a partner with Novus on The Right Course, which gives young offenders career-relevant skills, knowledge and qualifications, preparing them for a brighter future. He said: "I have personal experience of employing ex-offenders and have seen first-hand the positive contribution they can make to an organisation, given the opportunity. Education, training and rehabilitation are vitally important within prison settings and I want to show employers how they could benefit from this often over-looked group of potential employees."
The event also demonstrated the benefits of working with prisons to create academies for industry and organisations that will train offenders in the skills employers need to support their business.
Sarah Fraser, Head of the Willmott Dixon Foundation, said: "At Willmott Dixon we believe firmly in the value of supporting ex-offenders back into work. We have been working with several prisons to build long term relationships for a number of years and are keen to further our partnerships in this area. We have a well-documented skills gap in the construction industry and by working with partners such as Novus and Key for Life we hope to offer opportunities to develop rewarding careers in construction."
Barbara McDonough, Chief Operating Officer at Novus, said: "We know that offenders are much less likely to commit further crimes if they are able to enter the world of work when they leave prison. This is a real opportunity for us to develop new partnerships with organisations and support them in fulfilling their skills needs. By working together we can transform the lives of people in custody and equip them with the knowledge and experience they need to succeed."
Prisons Minister Rory Stewart says: "Reoffending costs billions to the economy and more importantly ruins the lives of tens of thousands of victims. By empowering prison governors to design and invest in training programmes we're equipping offenders with self-discipline, skills and qualifications that reflect real work, helping get them into employment and away from a path which leads back to crime."