Justice Minister praises 'fantastic' Novus work at HMYOI Wetherby
---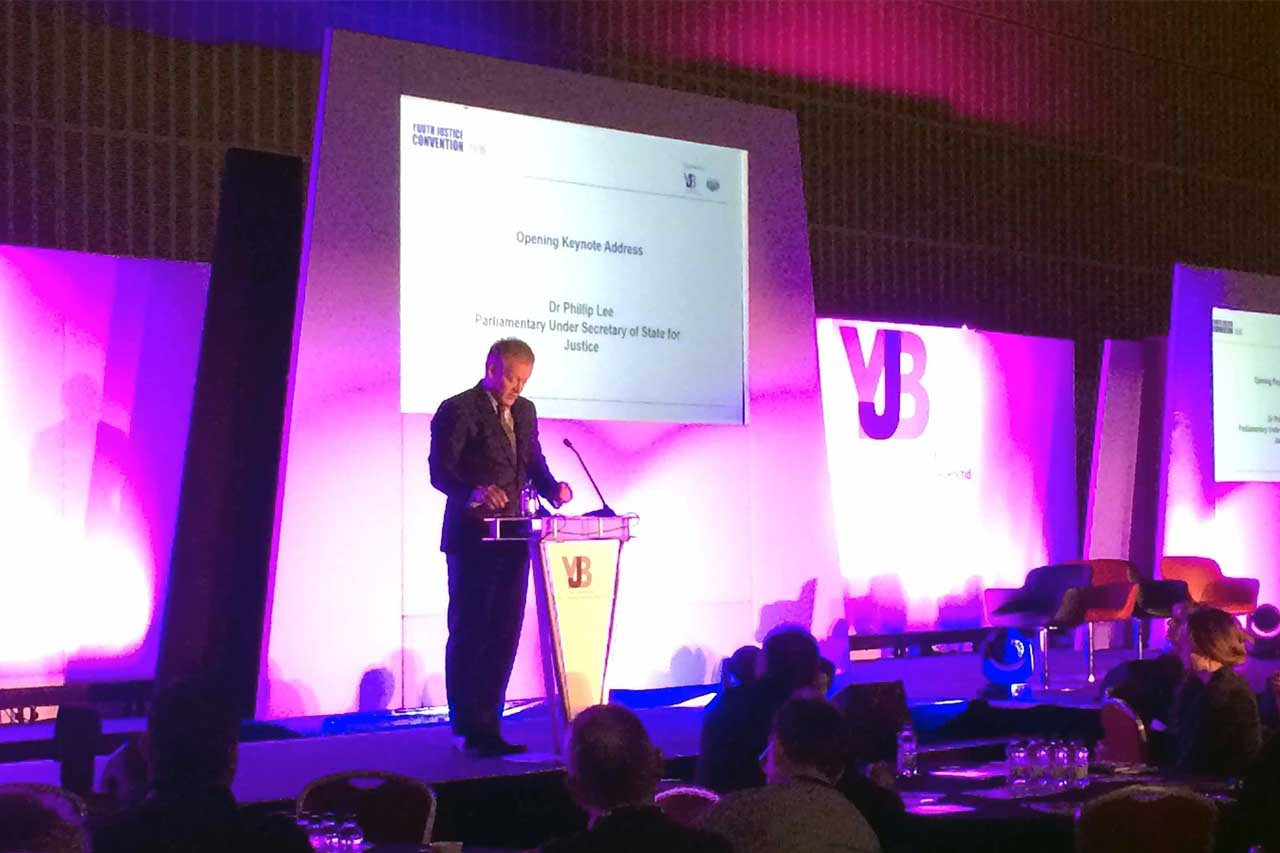 Dr Phillip Lee, the Parliamentary Under Secretary of State for Justice, called for the work Novus does in collaboration with HM Prison Service at HMYOI Wetherby to be replicated across youth justice.
Dr Lee (pictured), speaking at the Youth Justice Convention 2016 in Milton Keynes, described the work done at the establishment with Army Cadets, sports clubs and The Duke of Edinburgh's Award as "fantastic".
The Army Cadets programme, delivered to Novus learners in HMYOI Wetherby, helps to improve their behaviour and discipline. This year Novus also became a National Operating Authority for the Duke of Edinburgh's Award, which allows learners to explore new skills and talents, and improve their CV.
Dr Lee said: "It is great that boys in Wetherby can participate in army cadets training and also start their Duke of Edinburgh award but I want to see more of this. I hope to support governors and directors to have the confidence and freedoms to enable this type of activity more regularly and on a greater scale - where appropriate working with community partners who can assist.
"I will be exploring if we can expand and extend this fantastic work."
Dr Lee also called for sports clubs to support young people in custody and after release. Novus learners and colleagues at HMYOI Wetherby enjoyed coaching sessions run by Premier League outfit Everton and Championship favourites Newcastle United, while Novus also has a long-standing relationship with Rugby League club Leeds Rhinos.
He added: "I would like to encourage more sports clubs to work with young offenders in custody and then supporting them to continue to participate in sport when they leave. Leeds Rhinos support PE at Wetherby one day a week​."
Peter Cox, Managing Director at Novus, was in attendance for the Justice Minister's keynote speech and welcomed his comments.
Mr Cox said: "We are delighted that Dr Phillip Lee highlighted the work Novus does at HMYOI Wetherby. The Army Cadets programme has had a very positive impact on the self-discipline and confidence of learners, while our relationship with sports clubs is a great engagement tool for the young people, which encourages them to participate in sport when they are released.
"Earlier this month we visited St James's Palace to accept our accreditation as a National Operating Authority for the Duke of Edinburgh's Award. The DoFE programme has been rolled out to our learners in the Young People's Estate, which allows them to explore new skills and talents, develop their self-esteem and encourage a desire to give back to their communities.
"We are pleased that Dr Lee has called for this kind of work – which has been carried out as part of a very positive collaboration with HMYOI Wetherby - to be repeated throughout youth justice, as it can only lead to more positive outcomes."