Investing in 'Cultural Capital' is the key to unlocking potential in prison education
---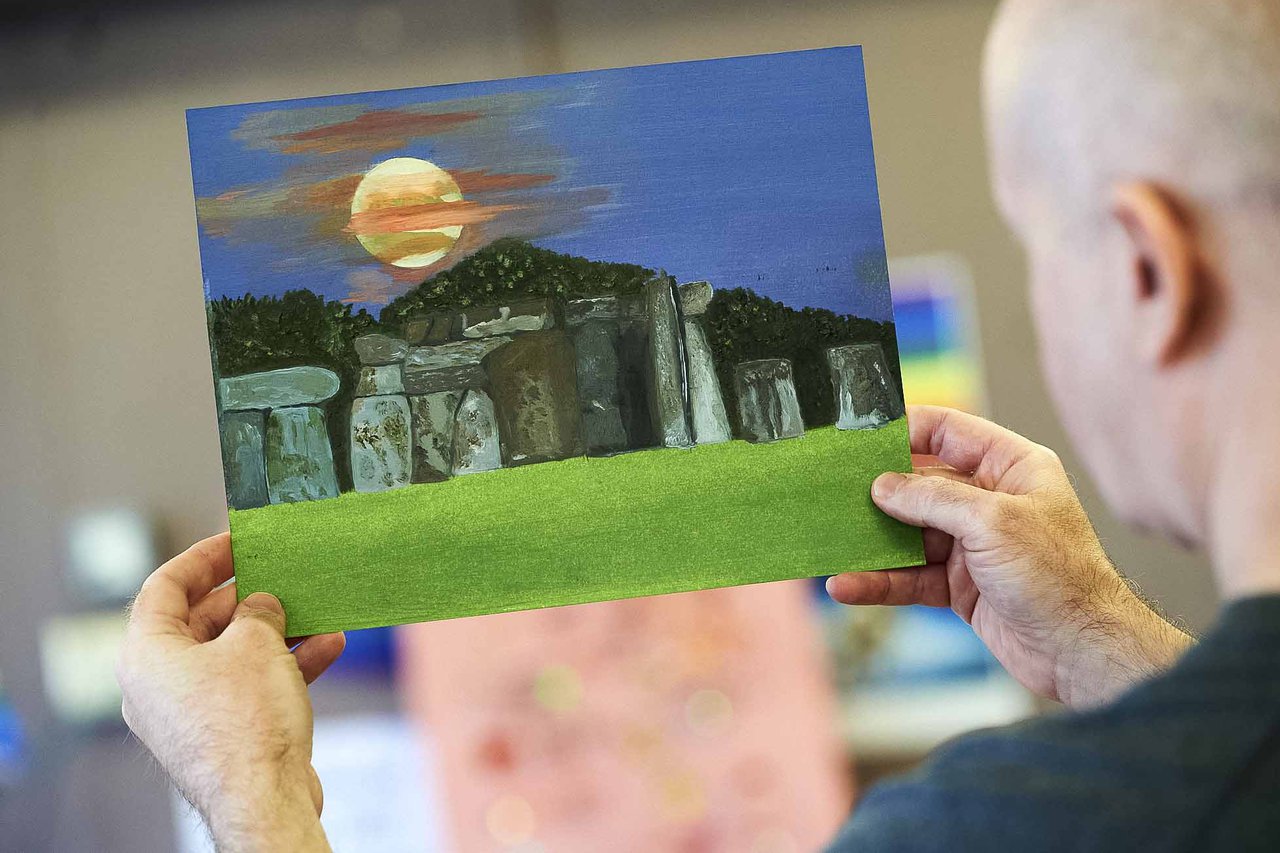 At our recent Quality Improvement Group launch, our Novus lead for Creative Enrichment, Sarah Hartley, laid out the barriers to success in prison education and how a focus on Cultural Capital plays a significant part in preparing our learners for their next steps, in custody and on release.
We recognise that for learners to aspire and be successful academically and in the wider areas of their lives, they need to be given rich and sustained opportunities to develop the experience and knowledge that they can draw upon. Raising their aspirations and exposing them to a range of experiences through the development  of cultural capital supports them to achieve rehabilitation goals and become successful after release from prison.
But what is Cultural Capital?
It was important for us to demystify the term 'Cultural Capital' and as an organisation define what it means to us. A mutual understanding is important to ensure colleagues are open to embracing new ways of working which enhance the quality of our teaching.
In anticipation of this initiative   we've engaged in conversation with our colleagues about what cultural capital means to them and how they think it should be identified for us to give structure and guidance to learners. 
Our definition needed to work in three ways:
It needs to accessible to colleagues.
It should consider the needs of learners.
It needs to appreciate the range of ways that leaners can develop cultural capital.
Cultural capital refers to a person's knowledge of connections and references we make to the wider world, giving opportunities to access new concepts and experiences and to encourage learners to develop new interests. Developing an individual's cultural capital empowers them to confidently participate in life in modern Britain and become well-rounded members of society. 
Our carefully planned curriculums introduce topics in contexts which embed the values, knowledge and beliefs of modern British society. Through this, we aim to deliver a holistic learning experience, encompassing the knowledge and skills required to achieve the learners' qualifications, but so much more.
How is this focus on Cultural Capital helping guide our strategy for prison education?
Ofsted previously remarked that "inspectors aren't inspecting cultural capital; they're looking at whether the (school) provides a rich and broad curriculum.  A great curriculum builds cultural capital."
Our leaders take on or construct a curriculum that is ambitious and designed to give all learners, particularly the most disadvantaged and those with special educational needs and/or disabilities (SEND) or high needs, the knowledge and cultural capital they need to succeed in life.
Ofsted are looking not just at one aspect of a curriculum, measured in terms of exam grades, but are taking on a more holistic view of education that encompasses many angles.
Ofsted places an emphasis in their grading on the quality of curriculum. Provisions are rated positively if they provide a rich and broad curriculum as these aspects in turn build cultural capital.  
We have projects underway that address this need for variety. Our colleagues and partner organisations form our culture pipeline, engaging learners in enrichment activities and in turn, broadening their appreciation for learning and cultural immersion.
Methods of teaching in prison differ vastly from the mainstream that many people recognise. We operate in secure environments with an increased need for creative approaches. Our limited access to learners, and their limited access to resources outside of class, incentivises us to enhance our provisions and make our impact more efficient.
Where the average learner in mainstream education has access to cultural learning outside of class, those in prison are largely cut off from outside sources of culture. By embedding this approach, we have the best chance at engaging prison learners and maximising their time with us.
We've seen success in the past in our approaches to digital and functional reading skills training being embedded across the curriculum, and by taking the same measures and upskilling our educators, we can reach as many learners as possible
How we're supporting our educators in prisons to deliver on Cultural Capital
Colleagues are encouraged to consider digital literacy and the use of modern technologies, and how these new ways of working increase our engagement with the world outside of prison. We're working to provide training to our team, upskilling them in our new cross-curriculum approach to make sure that they are fully equipped to deliver an education fit for a digital, cultural world.
Beyond CPD opportunities, our teams work to produce resources matching current affairs and celebration dates, making sure that our education opportunities are always timely and engaging.
We're working with the National Justice Museum, Tate Liverpool, and Odd Art, among many others, to provide our learners with the skills, knowledge, and experiences that are so vital to being able to reintegrate to society.  
With this fresh focus and novel approach, we are asking our teachers and leaders to consider broad ways in which their curriculum areas can integrate Cultural Capital into delivery. The end goal of this being that learners will receive a well-rounded and inclusive learning experience no matter which subjects they take with us.
A focus on cultural capital will bring about new ways of learning for prisoners in England and Wales. This approach is all about giving learners the opportunity to develop their cultural knowledge, have new experiences, and broaden hobbies and interests to enhance their personal and social development skills.