Football as a foundation to change lives
---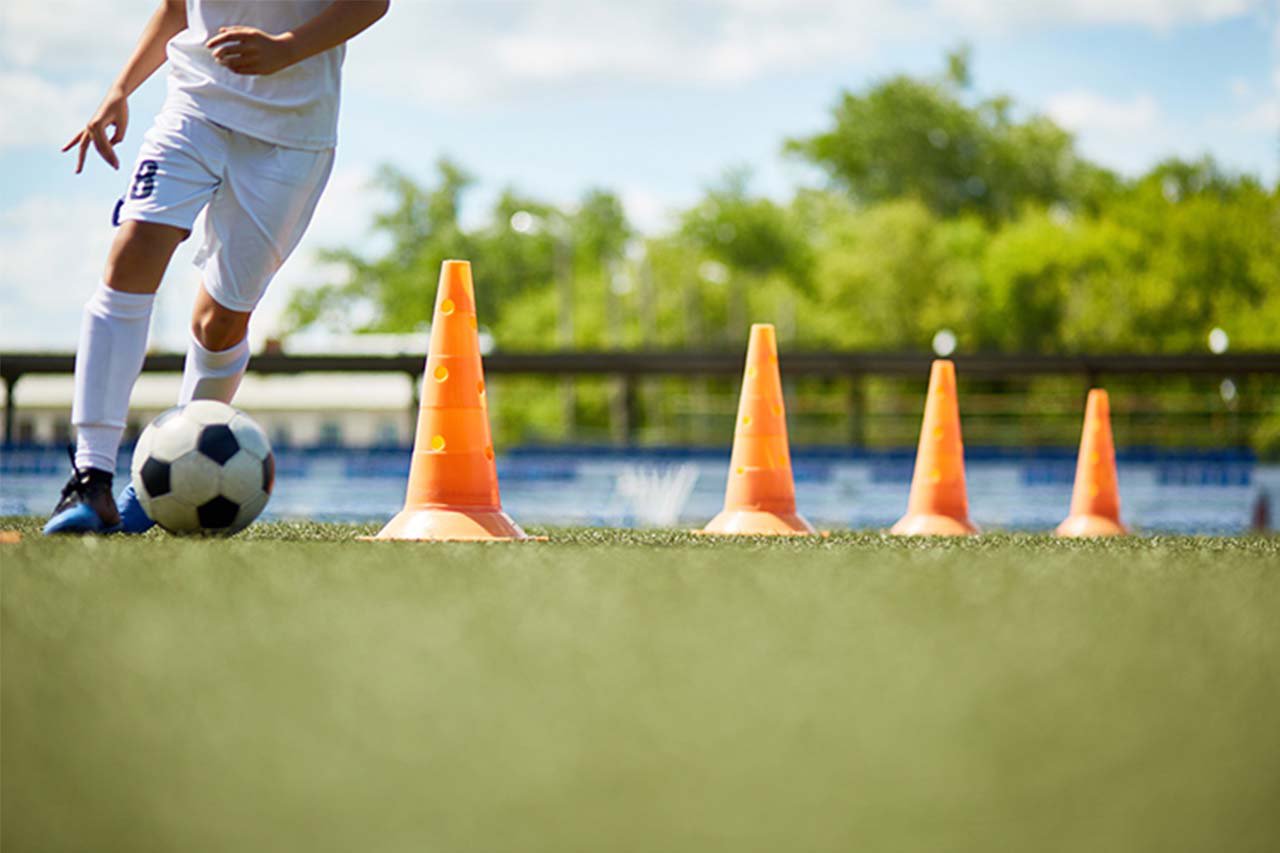 Leamington Football Club have partnered with Novus and the team at Rainsbrook Secure Training Centre (STC), to deliver weekly football sessions to the young people at the centre in Rugby.
Coaching staff from the National League North club are working with a group of boys and girls at Rainsbrook STC on a weekly basis taking them through their paces in a series of football training sessions.
The benefit of sport to young people in a custodial environment and the role it can play in rehabilitation cannot be underestimated. Sport supports their physical and mental wellbeing, it can help to improve behaviour, develop communication skills, and instil the motivation and skills that will support young people on a pathway into education and employment.
Steve Byrne, Director of Youth Justice at Novus, said: "This is a fantastic opportunity for the young people at Rainsbrook STC to take part in activities that take them beyond the classroom environment and we are delighted that the team at Leamington FC are giving their time to support our young people on the road to turning their lives around.
The positive impact sport has on young people and their attitude while in custody makes it beneficial to the whole prison community.
Paul O'Rafferty, Community Development Director of Leamington Football Club added: "Leamington Football Club are really pleased to be working in partnership with Novus in Rainsbrook STC. We believe this is a great opportunity for our club to be delivering football sessions on a weekly basis to the young people at the centre. The take up has been fantastic and we are very happy to contribute to the development of these young people in helping turn their lives around by showing them that there are life-changing opportunities available for them to take in the future."
The young people have really got on board with the project and look forward to taking part. With some of them asking "can we join the next session" and one commented "Tuesdays are the highlight of my week".
Stuart Jessop, Director of Rainsbrook Secure Training Centre, MTCnovo said: "It's fantastic to see the young people at Rainsbrook STC get involved with the weekly football sessions. I would like to thank both Novus and Leamington Football Club for giving them something positive to be part of. We all know that taking part in sport is good for young people's development, heath and general wellbeing and for some, it may even create a career path opportunity.
"Rainsbrook STC accommodates young people aged between 12 and 18 who are either serving a custodial sentence or are remanded to a secure facility and the football sessions are a welcomed addition to the education and emotional support we give the young people."
The football sessions with Leamington FC are one of a number of sport-themed events and initiatives Novus have introduced at Rainsbrook STC to support the young people.