Equality and Diversity at Novus, a colleague's perspective
---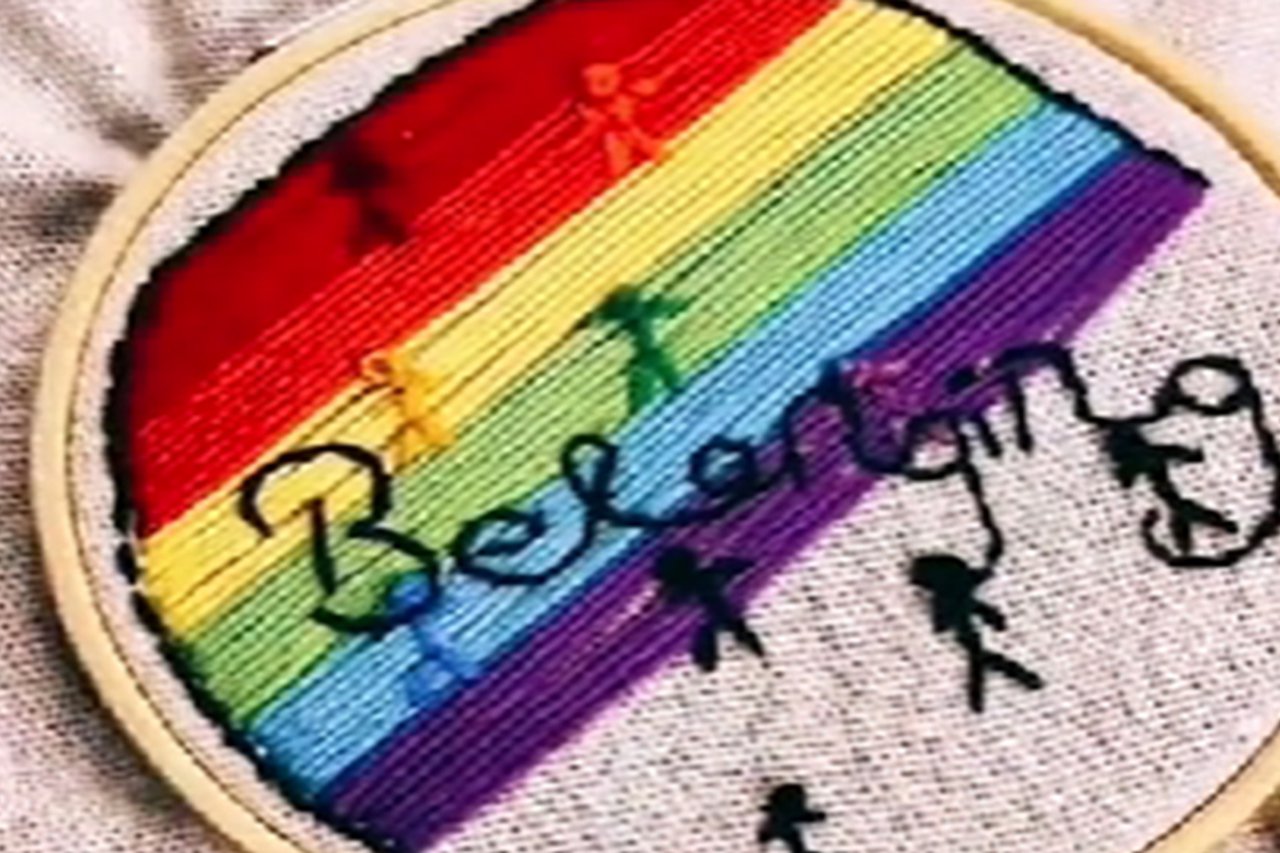 Diversity in Prison Education
In celebration of LGBT+ History Month, we have partnered with Pride in Prison and Probation (PiPP) to deliver a fully inclusive art project that fits alongside our curriculum. The Belonging Project has been designed to allow participation from Novus learners and staff from around the country. Participants have been asked what belonging and inclusivity mean to them, and responses have come in form of paintings, essays, poems, and even sculptures.
We spoke with Gavin Rowe, our Diversity and Inclusion lead at HMP/YOI Moorland and PiPP lead for the North East and Yorkshire, about his involvement with our upcoming Belonging project. He touched on many of the exciting components of the project.
 
Why did I participate?
"I decided to participate in the Belonging project for two reasons. The first was because I love being part of PiPP. My role as an area lead allows me to meet some amazing people and be involved in a lot of work with different departments, senior leaders, multiple establishments, and the wider community. All the work we do has a positive impact on colleagues, and we have seen some amazing changes happen over the last few years. This project was another way for me to get involved and help to support LGBTQ+ History Month.
The second reason I decided to enter was because some of the men in my establishment were enthusiastic about their entries. My entry was to show support to them in their work and to show them that working together really is central in all aspects of prison life. For me to be involved in this experience, as with other opportunities I have taken part in, it truly gives me a sense of personal achievement.
When I started my career in the prison service, I knew I wanted to make a difference, I just didn't know what path I would take in achieving this. Opportunities like this enable me to make a difference on a huge scale with likeminded people, and it's a good opportunity to learn from others and expand my knowledge. 
Perseverance and teamwork
"When I sat down with some of the men at HMP/YOI Moorland to discuss the project and what we envisioned for our entries, we all shared a common ground of wanting to be accepted. We want to feel like we belong, not just as a member of staff or as prisoners, but also with in our families, our communities and with each other, no matter our backgrounds or experiences. 
"The men I worked on the project with shared how they have been feeling over the past two years. It's been hard to feel a sense of belonging due to the pandemic, many of them had been unemployed or have been studying in their cells so they have spent a lot of time alone. Getting together and working on their entries has really helped to boost their frame of mind and gave them something to look forward to.
"The men collaborated and decided that their entries would take the form of inspirational quotes with thought provoking imagery. Their theory behind this was that now, more than ever, digital platforms are being utilised and the use of social media enables you to reach out to large numbers of people in an instant, spreading your message and inspiring others.
 "My entry is my expression of how I see belonging as people coming together from all backgrounds, working together, learning from each other, and aiming for the same cause."
Our Novus colleagues are as diverse as the responses to this project. We can't wait to share with you what our other colleagues and learners have been up to in preparation for the final exhibition which has been moved to Monday 28 March at HMP Newbold Revel. In the meantime, keep an eye on our socials for any news and updates.
If you'd like to work with passionate people like Gavin, why not see what careers we have available?