Using family and art to engage young learners
---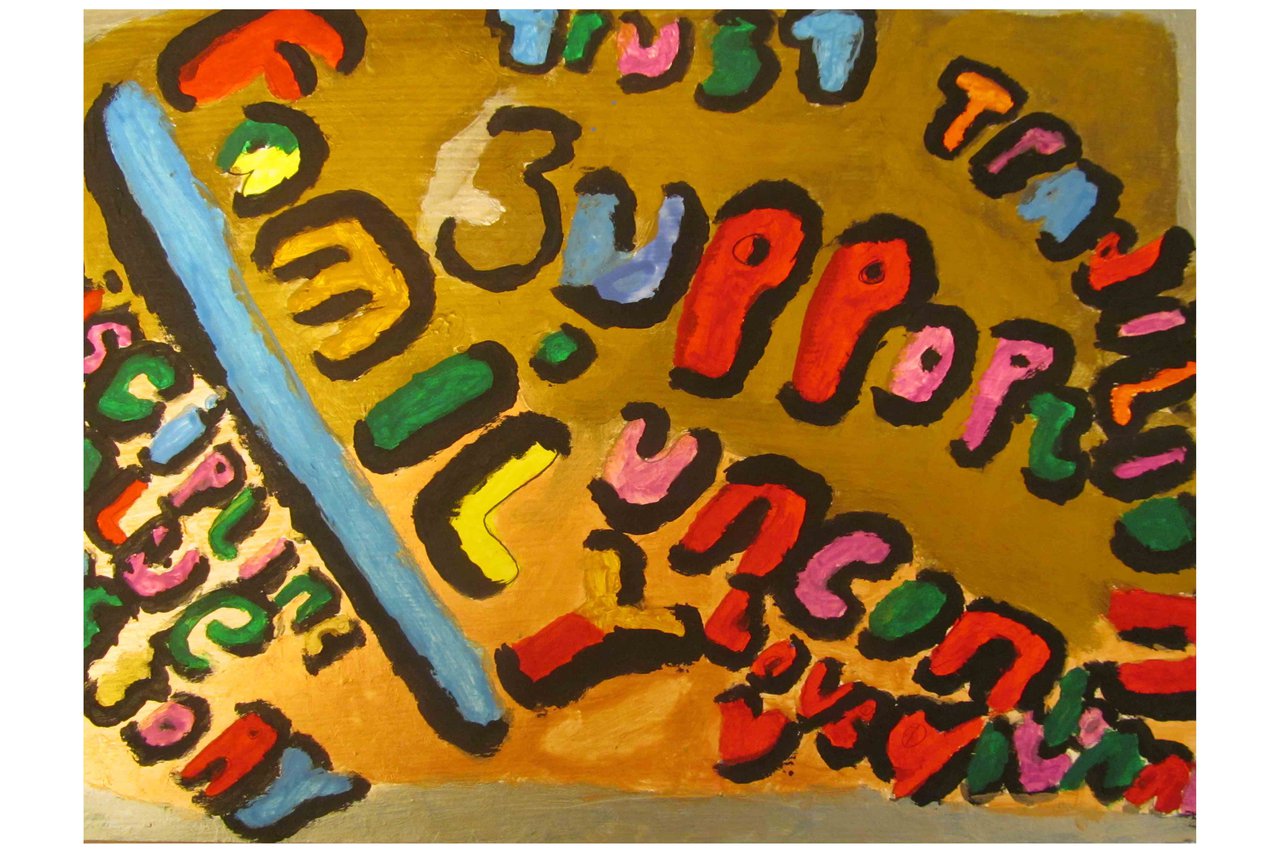 Novus learners in the three young offenders institutions (YOI) we deliver in, took part in a unique project with Tate Liverpool that focused on using art to engage learners and build family ties.
Novus art tutors at HMYOI Cookham Wood, HMYOI Werrington and HMYOI Wetherby were delighted with the response to the project by their learners; how it empowered the children to speak openly about what 'family' means to them and how it challenged their views on art and creativity.
Our tutor at HMYOI Cookham Wood said: "Family was a really good hook for the project as everyone has their own perception of what family is. We had some really good conversations around this. The learners spoke about the 'traditional family', extended family and what family meant to looked after children. They also spoke about how friends can be your family. With a high number of learners being looked after children this was particularly powerful.
"The Bob and Roberta Smith art work was a really great starting place for our learners. It allowed learners to express themselves regardless of their artistic talent or handwriting, it was more about what they wanted to say. The art theme really empowered them to do this and allowed all of them to take part and feel proud of their work. The art work they created is brilliant and to have the opportunity to share this with their family and to show at the Tate is amazing."
Novus art tutor from HMYOI Werrington said: "Learners were surprised that font style could be art and had not classed that as art in the past. This challenged their perception of what art is and they were encouraged that they could be artistic regardless of perceived natural talent."
Learners wanted to talk about what was important to them and wanted to express this. They used quotes and slogans that were personal to them. They really enjoyed the project and liked the concept of art being for everybody and how this project allowed for freedom of expression.
Novus Curriculum Manager for the Arts at HMYOI Wetherby, said: "The learners really enjoyed taking part in this project and exploring a new style of art. The Bob and Roberta Smith style is different to what they are used to and it allowed them to move away from 'actual drawing' and their usual style.  
"They were using their emotions when thinking of this theme [family] and they were able to really think of something personal to them and express themselves in any way they can, more than they may have done before."
Over 60 learners engaged in the project. Visit the online gallery to view the work produced by the learners.