Thorn Cross Exhibit at RHS Tatton Park Flower Show
---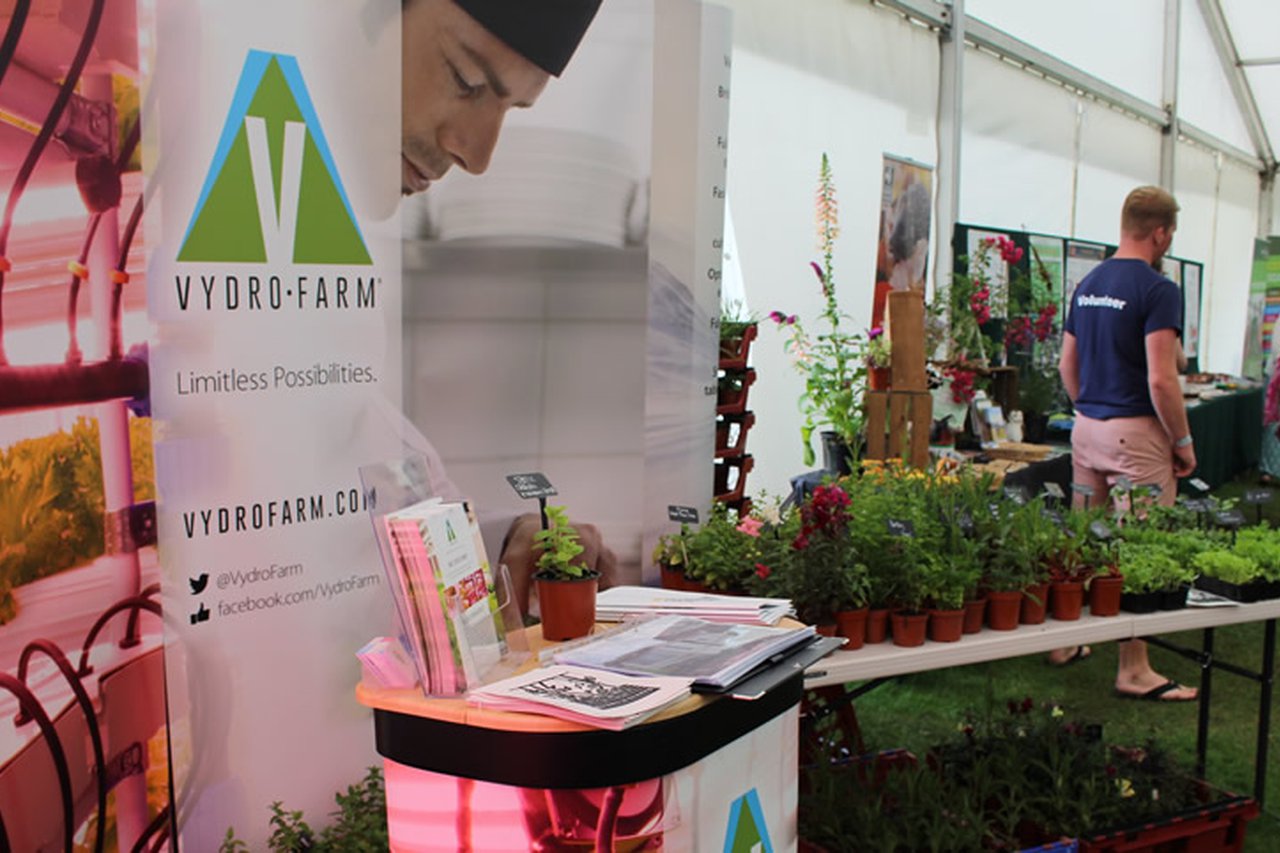 Learners from HMYOI Thorn Cross had the opportunity to set their stall out at this year's (2016) RHS Tatton Park Flower Show.
Novus Learners on the Horticulture course have been growing their own lettuces using hydroponics, a method of growing plants using mineral nutrient solutions in water without soil.
The Tatton Park Flower Show manager visited Thorn Cross prior to the show and invited the prison to exhibit the hydroponic unit at the show, giving them an opportunity to demonstrate their innovation and approach to reducing reoffending.
Thomas Lowton, Education Manager at Thorn Cross said: " This project given us an opportunity to demonstrate our successful partnership working, and attending the Show is a fitting way of marking the end of this stage of the hydroponic project run in conjunction with Refarming."
The Story
The partnership has seen training delivered in the growing of hydroponic salads and microgreens, as well as business planning and marketing skills, to enable offenders to establish themselves as hi-tech, high-value growers upon release. The project, funded by NHS Gateway, is managed by Refarming and CMS (Cooperative & Mutual Solutions Limited). It aims to train at least 30 offenders in HMYOI Thorn Cross, and is run as an extension to the Novus Horticulture course. It targets particular offenders and aims to reduce their likelihood of reoffending by providing the skills and confidence needed to make a break and set up in a legitimate food-growing business, whilst developing their existing skills base.
Thomas said: "While our learners currently sell the micro salads within the prison, our next plan is for them to sell the produce in our onsite farm shop and as well as plans to sell to local hotels." The hydroponic unit is housed in a static caravan, refurbished by staff and learners at Thorn Cross at the prison. Thorn Cross had a pitch at the Show's Fruit and Vegetable Marquee, where the hydroponic unit was supplied by Vydrofarm. The hydroponic unit had examples of seedlings at various stages of development.
"This project highlights the great work Novus is doing at Thorn Cross, and shows we are at the cutting edge of developing strategies for reducing reoffending through education."