Supporting our #hiddenheroes
---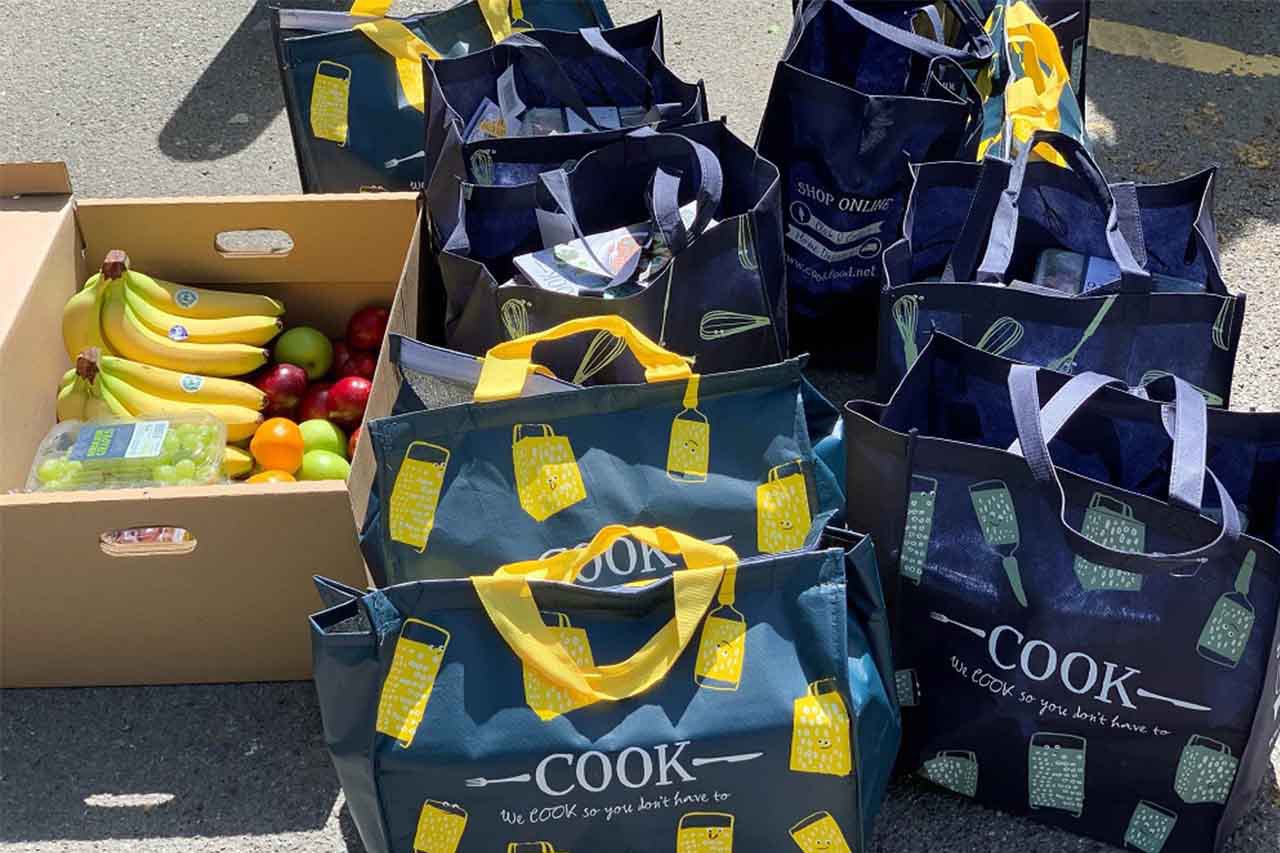 A Novus tutor has partnered with a colleague in prison education to set up a scheme to support the health and wellbeing of key workers in the justice sector during the COVID-19 pandemic.
Jose Aguiar, who teaches at HMP Pentonville, together with his colleague Jo Lear, an independent educational mentor at the prison, launched 'Meals Behind the Wire' to show their gratitude and appreciation to the prison officers and prison health case workers, who are doing a difficult job in challenging circumstances.
The pair applied for funding from a local London charity, who were more than happy to support the scheme. The funding has meant that 'Meals Behind the Wire' are now providing nutritious meals and fruit boxes for frontline staff, prison officers and health workers in four London prisons for the coming weeks, in response to COVID-19.
Last week, Jose and Jo delivered the first meals, provided by COOK, to their HMPPS colleagues in HMP Pentonville and HMP Wormwood Scrubs. For the next eight weeks, all four prisons - HMP Pentonville, HMP Wormwood Scrubs, HMP/YOI Feltham and HMP/YOI Isis - will each receive 100 COOK meals and a fruit box from Premier Fruits New Covent Garden Market.
Jose said: "COVID-19 has impacted the country's key workers on an unprecedented scale. While NHS workers are rightly being lauded and acknowledged for their invaluable contribution to the fight against Covid-19, our prison officers and prison health care workers are also working under extremely challenging conditions.
Working on the front line, caring for a vulnerable population, they need to be as healthy as possible. We believe that a food is more than nutrition, it is bonding, and demonstrates love and appreciation. We wanted our prison officers and prison health workers to feel that appreciation in this very challenging time.
'Meals Behind the Wire' would like to thank the Kindness Fund who are funding an additional 60 meals a week at HMP Pentonville and COOK- Chiswick who have donated 400 meals. Special thanks also goes to the charity, whose support enabled the scheme to take place.