Snowman arts project with The Bowes Museum and HMP Deerbolt
---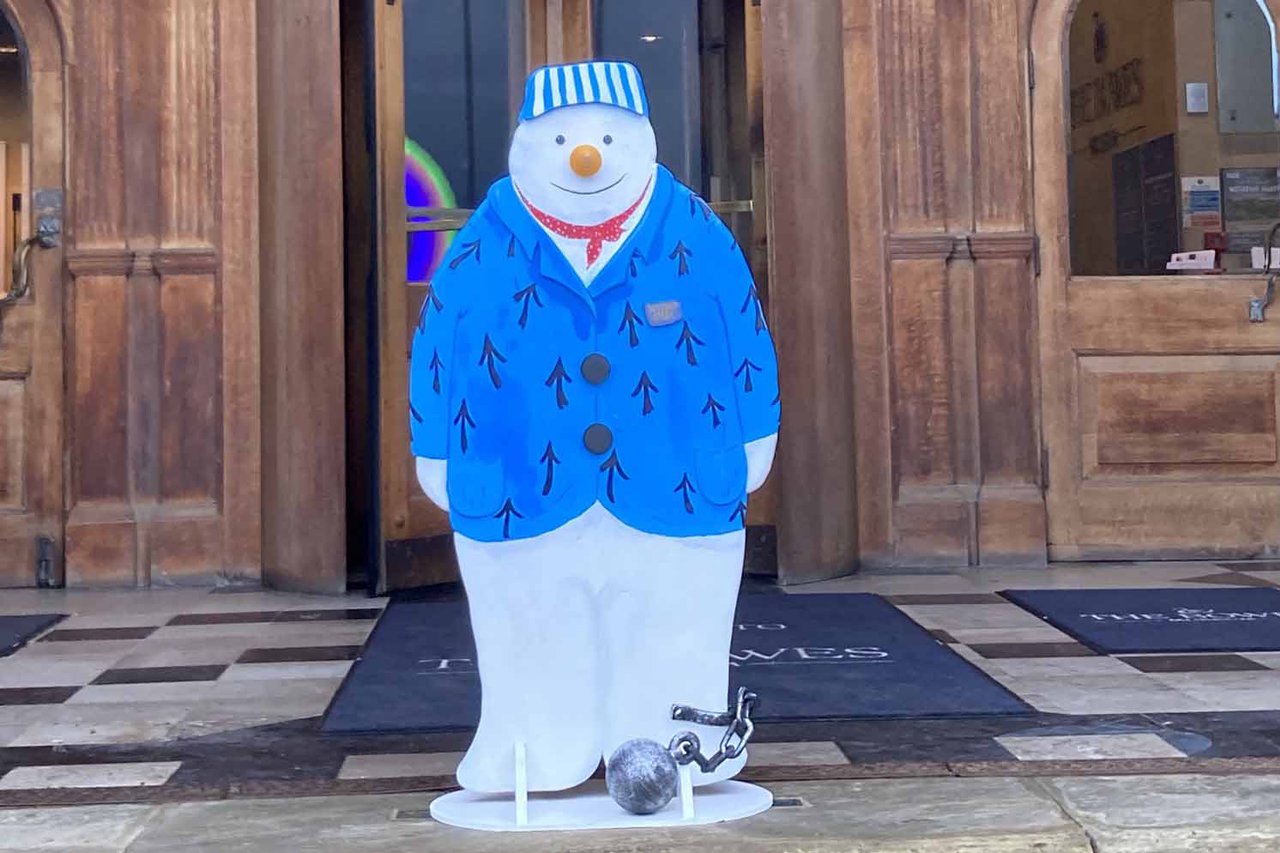 Creating opportunities for learning and growth through partnerships
Raymond Briggs was an English illustrator, cartoonist, graphic novelist, and author best remembered for children's stories such as Fungus the Bogeyman and Father Christmas Goes on Holiday. Learners from HMP Deerbolt have been asked to reflect on his impactful career and life by taking part in a project with The Bowes Museum on his most famous book The Snowman.
The Bowes Museum are hosting a Snowman festival throughout the month of November to celebrate Raymond Briggs's work due to his recent passing. Learners were asked to create their own snowmen inspired by their community and the themes of their own learning environment. They submitted their work alongside others from mainstream education channels to create a dynamic and varied display of creativity.
The snowmen will be placed throughout the museum to create a trail for visitors to follow to the main exhibition.
As always, our learners put together an incredible piece, working together to create a life-sized version of the titular Snowman, which will be displayed from today, Friday 11 November.
English literature and creative enrichment in prisons
While encouraging participation through creative arts, the project stands to boost our prison reading strategy in line with the recent government review on reading in prisons, engaging learners in a display of cross-curriculum education programming. This method is helpful in increasing interest in education provisions in prisons as many learners respond positively to the "soft" entrance of creative enrichment learning and can then be encouraged to take part in our other offerings like vocational training and maths and English classes. In using this method, we can grow these individuals to be well-rounded and rehabilitated members of society on release.
Participants were asked to reflect on their memories of stories, their favourite books, and even what they think makes a book good.
If you're interested in more of our work in delivering English education in prisons, view some more of our work on our English, Maths and Digital Skills Education page.