Prestigious Award For Ex-Offender Zoe
---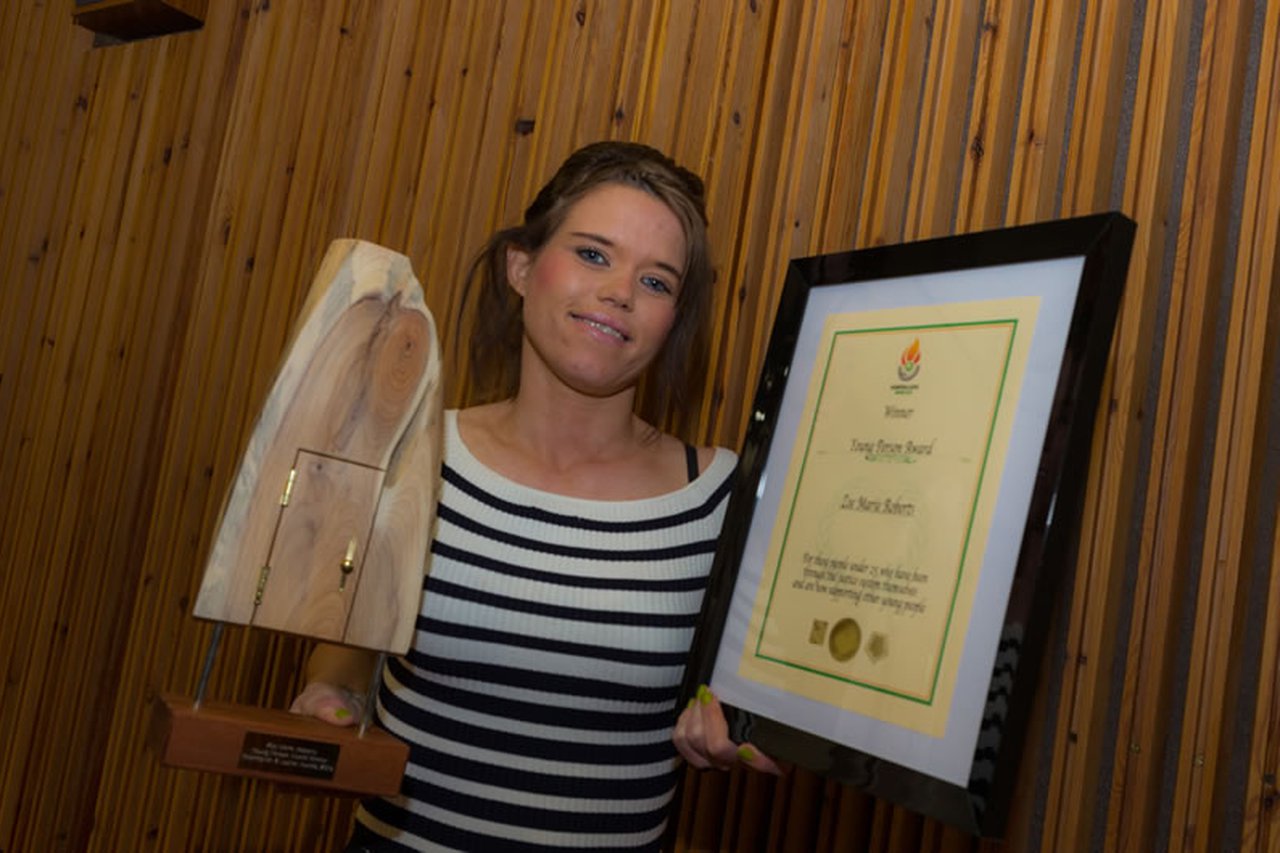 Ex-offender Zoe Marie Roberts, who passed an exam less than 24 hours after giving birth, has been praised for the way in which she has turned around her life after winning the No Offence Redemption & Justice Young Person Award.
The annual awards recognise the achievements of people who have overcome adversity to change their lives. Zoe (19) was unable to attend the ceremony in Manchester due to poor health, so actor and No Offence patron Colin Salmon accepted it on her behalf.
Novus was delighted to sponsor the Young Person Award. Peter Cox, Managing Director at Novus, which is part of The Manchester College Group, said: "Novus is very proud to sponsor the Young Person Award. Working with young people and moving them away from a life of crime is really important and to ensure they don't enter into the adult justice system is something that myself and my colleagues are really passionate about."
During her teenage years, much of her time was spent committing minor offences within the community, usually while under the influence of alcohol.  Zoe refused to attend school and spent some of her time with peers who were not supportive of her and were considered to be a negative impact on her behaviour. Zoe's life choices, along with a number of traumatic experiences, drove an escalation in her offending which led  to two periods in custody and another of her being placed within a secure unit for her own safety.
On reaching her 18th birthday Zoe decided that she could no longer continue on this path and enrolled for studies despite a four-year absence from any kind of education. A three-month Retail course was quickly followed by a Business Administration course. Remarkably she passed her Psychology, Health and Social Care exam just one day after the birth of her second son.
Zoe has since progressed into work roles with a company offering young people the chance to live independently, and has also provided support voluntarily to the Edge of Care Team and helped to interview staff for the Youth Justice Service. Zoe has also acted as a mentor to another young female with a similar offending history to herself.
Director of Justice Services for Novus, Barbara McDonough, added: "Zoe clearly demonstrated to the judges her ability to make positive changes in her own life and sustain those improvements over a significant period of time. In addition, Zoe has helped others to change and has had a positive impact on people's lives with similar issues to her own."
Colin Salmon added: "Zoe is unwell but I'm sure she'd like me to say thank you for your support, thank you for your patience and thank you for seeing the vision, the belief and the potential that she has."