Novus nominees become winners at Prisoner Learning Alliance Awards
---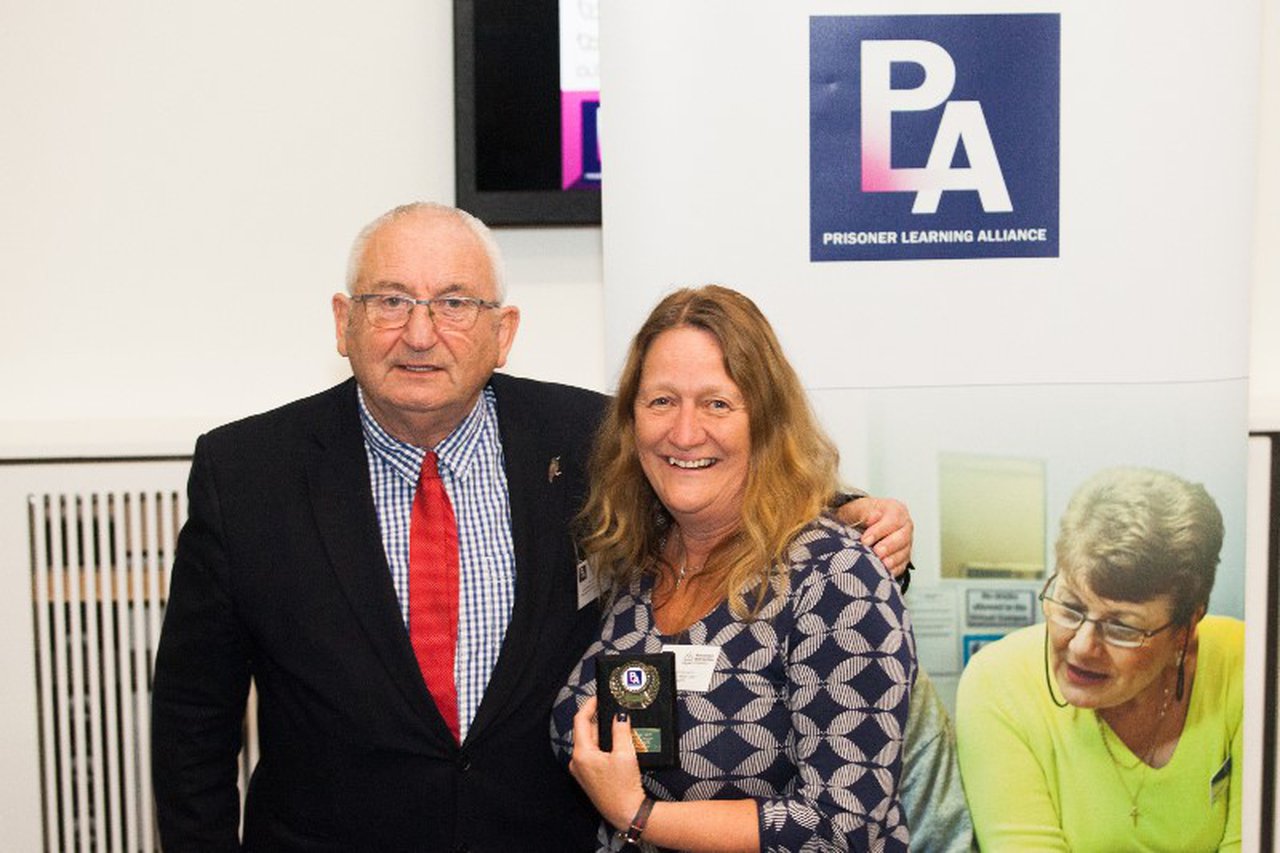 A pair of Novus nominees came away with wins in their respective categories at the Prisoner Learning Alliance Awards.
Nico Hughes, from HMYOI Werrington, won in the Outstanding Staff Member or Mentor in the Young People's Estate category. Lesley Bennetts from HMP Swaleside was equally successful in the Outstanding Teacher or Education Staff Member category.
Nico is a sports tutor at HMYOI Werrington, where his classes and expertise have helped develop careers for his young learners.
Speaking about his nomination, Nico said: "I've come from a mainstream job in a secondary school. Working in the prison, I get more back from helping these lads. Sometimes the kids you work with in school don't have much structure or support. Here inside, we can be that structure and support for our learners.
"It's about getting them to recognise what they can be, not just what they think they should be on the outside."
Lesley Bennetts teaches art at HMP Swaleside on the Isle of Sheppey. Her work engages learners who have limited experience of art and gives them a creative outlet.
Lesley said: "A lot of learners have never touched a paintbrush before they come in, but around 90 per cent then apply for arts materials grants afterwards. I'm only a catalyst - it's great to have given them that means to express themselves.
"I want my room to be a space that is not like a wing, but an all-inclusive working environment. No shouting, screaming, banging doors, they get away from that and into a better environment in which they can focus."
Barbara McDonough, Novus Chief Operating Officer, also attended the event and featured on a panel discussing perspectives on the new education commissioning landscape.
Barbara said: "The conference and awards ceremony provided an excellent platform to share ideas and experience with others who work within prison education. A healthy exchange of ideas helps us to form new approaches that will support the rehabilitation of our learners.
"It was a pleasure to see our two Novus colleagues collect their respective awards. As an organisation we are tremendously proud of the work they have done to support learners."