Nottingham's National Justice Museum opens new exhibition, showcasing the work of Novus learners
---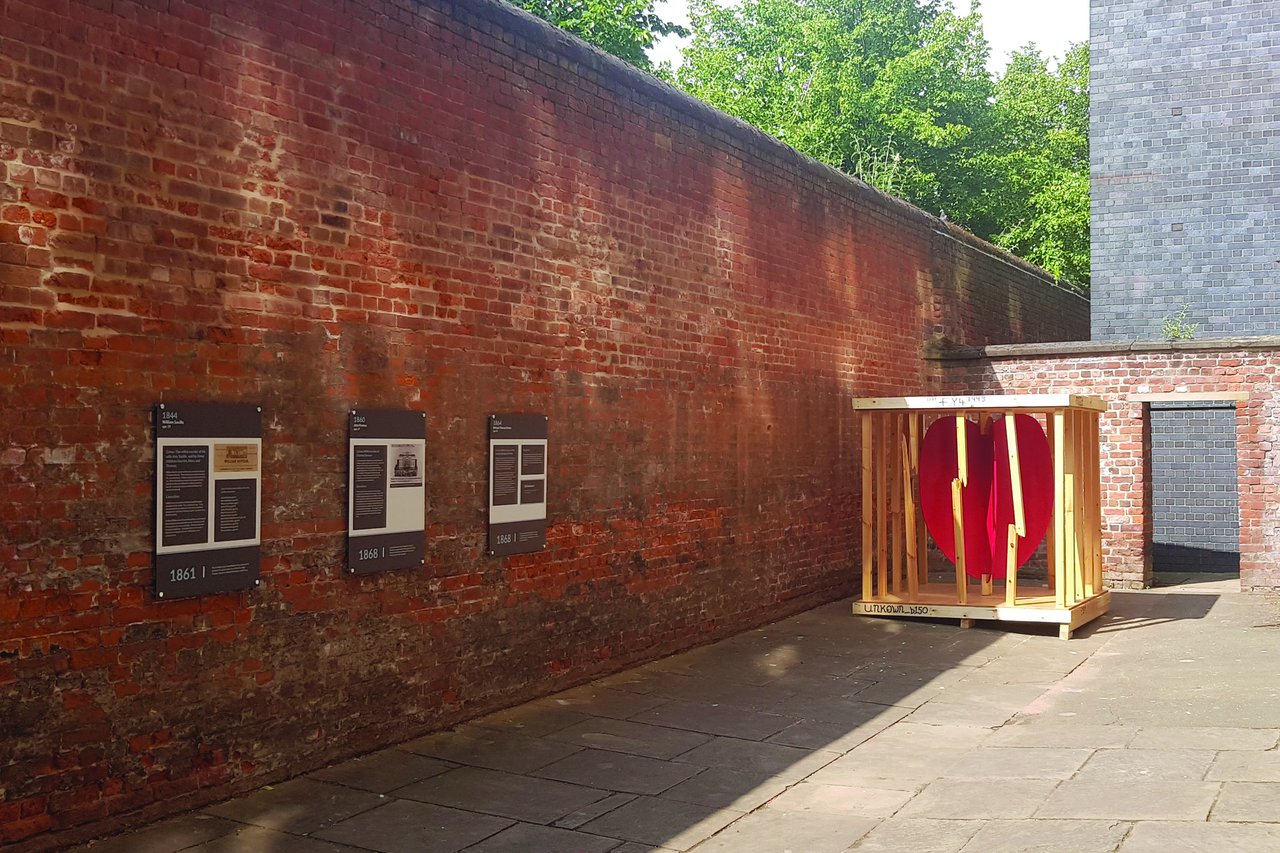 This new exhibition launches today to showcase the Museum's historic collection of objects made in prison. It includes exquisite tools carved from bone, delicate torn paper playing cards, fragile messages sewn with hair and tiny pipes made from matchsticks. All of objects were crafted by people in prison workshops or quietly behind a cell door. They were made to pass the time, to learn from, to self soothe, to trade, gift, communicate or amuse.
Inspired by these brilliant historic objects, the team at the National Justice Museum have worked with Sarah Hartley, our National Lead for Creative Strategies across many of our prison establishments, using arts and enrichment to engage with learners, many of whom had never participated in education before.
Sarah Hartley, sums up the benefits of the project perfectly:  
"Having the opportunity to be part of 'Ingenuity' has been fantastic for Novus learners. Through the engagement with the museum collection items, learners have been given autonomy to express themselves and use the various items as a catalyst to be creative. It has acted as a valuable opportunity for personal growth and improved well-being, along with providing the opportunity to develop a wide range of critical thinking, problem-solving, and communication skills."
These transferable skills will be instrumental in enabling change."
Arts and enrichment projects designed by Novus learners
Two of the major projects by Novus learners, that are showcased within the museum, are 'Footfall' and a giant caged heart.
In the Museum's double cell, visitors will find "Footfall" - a fascinating installation of 8 pairs of cold, heavy, concrete boots. These evocative boots were cast from concrete poured into old worn-out government issue footwear, made by Novus learners from HMP Humber.
A giant 'caged heart' sculpture resides in the Museum's exercise yard. Expertly designed and crafted by Novus learners in the carpentry workshops at HMP Liverpool, it was inspired by a smaller "heart in a cage" object in the Museum's collection which can be viewed in the Ingenuity exhibition. The piece features snapped bars, a revolving heart, a hand routed quote and words/symbols of the nicknames of some of the men involved in the project. In the free Project Lab at the National Justice Museum, they share the creative process of making this impressive object and encourage visitors to make their own smaller version.
"These ingenious objects and the creative responses illustrate a diverse range of creativity, mark making, construction and design. Demonstrating an unwavering desire and necessity to create in spaces of confinement, to connect, play and share. This has been such a poignant project connecting with so many people and amplifying their hidden creativity." said Bev Baker, Senior Curator & Archivist at the National Justice Museum.
'Ingenuity' is free to enter, and is on display at the National Justice Museum, Nottingham until the end of January 2024. For more information, visit nationaljusticemuseum.org.uk