Making a difference through prison education at Styal
---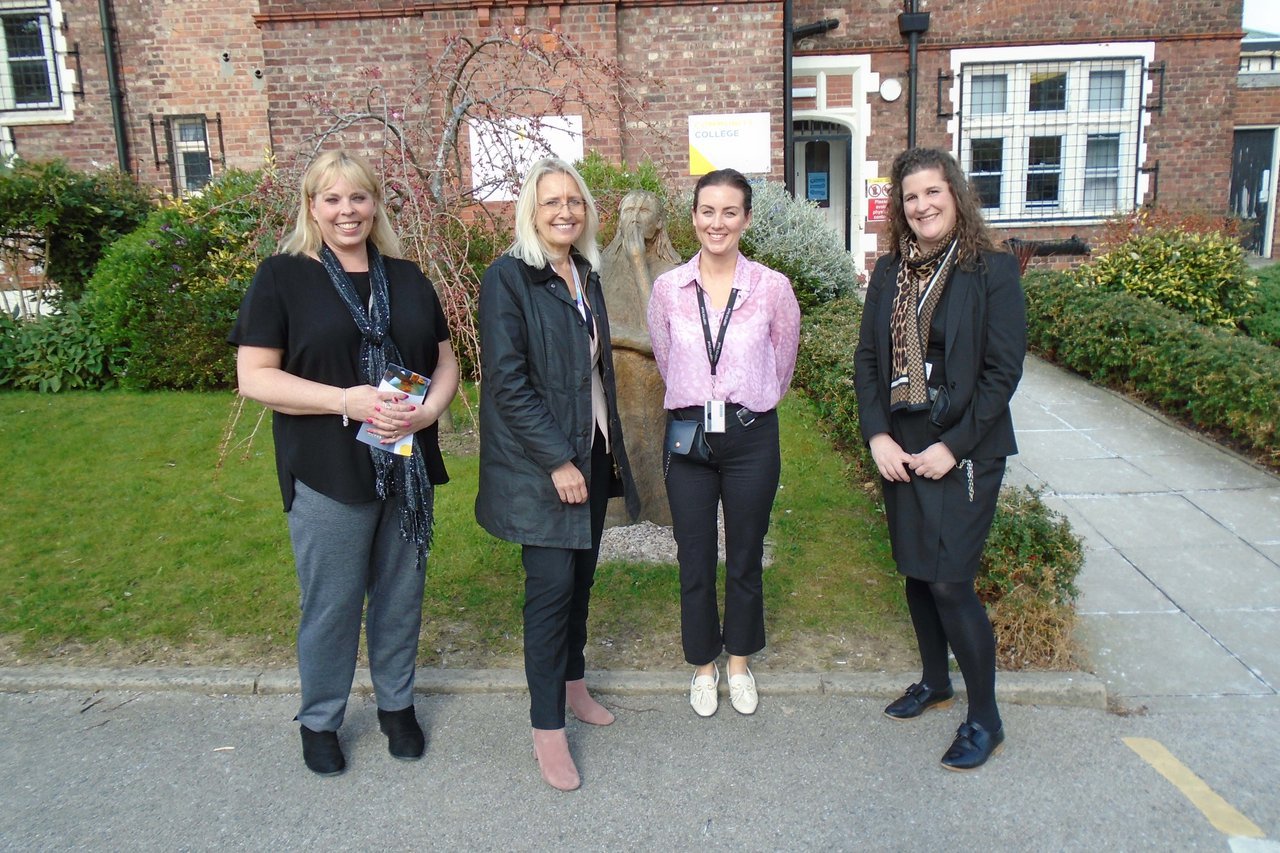 Prison education really makes a difference and by supporting our learners in their education journey, we reduce the likelihood of them reoffending on release. Below are three examples of journeys that our learners took and their outcomes.
HOLLIE'S CAREER IN THE ARTS
Hollie came to HMP Styal with little background and passion for education and after feeling disappointed that she didn't have the skills to go into her chosen career, one of our Novus advisors discussed her options and how she could achieve her goals. After the session, Hollie felt her direction was clearer and that she wanted to study a TEFL course.
The team informed her she needed to improve her English and maths before making her application, so Hollie completed the Level 2 Functional Skills program, offered through Novus. She completed the course and passed, then our advisor supported her successful application to PETs to study TEFL through the distance learning provision.
Due to the challenges of studying during lockdown, Hollie was concerned around the quality of her work, so a Novus Tutor who had a background in TEFL supported her and we applied for book funding to help her complete some of the sections that were more challenging and required academic referencing.
Hollie successfully completed her Level 5 TEFL certificate, which was a great achievement, especially in a prison and during lockdown. She has recently been released and is being supported by Novus Works to find suitable employment in her local area.
PARTNERSHIP WORKING SUPPORTS JOB OPPORTUNITIES
Helen arrived at HMP Styal in 2018. She had previously been unemployed but was educated to Level 4 standard and was passionate about studying for a degree course. We held several careers guidance and research sessions and Helen decided to study social behaviours and relationships following her own experience with the justice system.
We supported Helen to complete her UCAS application in custody, helping her to obtain professional references to support her application. With additional support from our Novus Works team, Helen got a part time job in a care home on release and an offer from Bangor University to study sociology alongside this.
This is a good illustration of how important it for our learners to have access to Careers Guidance and Employment Support in custody, and on release to improve their future prospects.
BUILDING OPPORTUNITIES WITH EMPLOYERS 
Julie had enjoyed her long-term employment in retail. However, when she committed offences of fraud against her employer, she received her first ever custodial sentence. At HMP Styal, Julie completed her basic skills assessments with Novus and decided to take the opportunity to improve her knowledge of ICT.
Before release, Julie signed up with Novus Works to discuss her future employment options. She was worried that no-one would employ her because of her offence, but the Novus Works team gave her advice on how to approach this in applications.
She faced several knock-backs but reached out to the Novus Works team when she needed extra support and reassurance. With Novus Works support, she applied for a new career with the Civil Service, she was successful and has recently started training for her new role.
Twelve months after her release, we received this message from Julie:
Just to keep you updated with my Job as Work Coach with DWP. Got some amazing news yesterday to say I have been made permanent - couldn't believe it - my dreams come true. All down to one very special lady called Julie Probert [her advisor at Novus Works]. It's down to you that I am where I am now. Can't thank you enough for all the support you gave me. Take care and stay safe'