Learner artwork on display at Tate Liverpool
---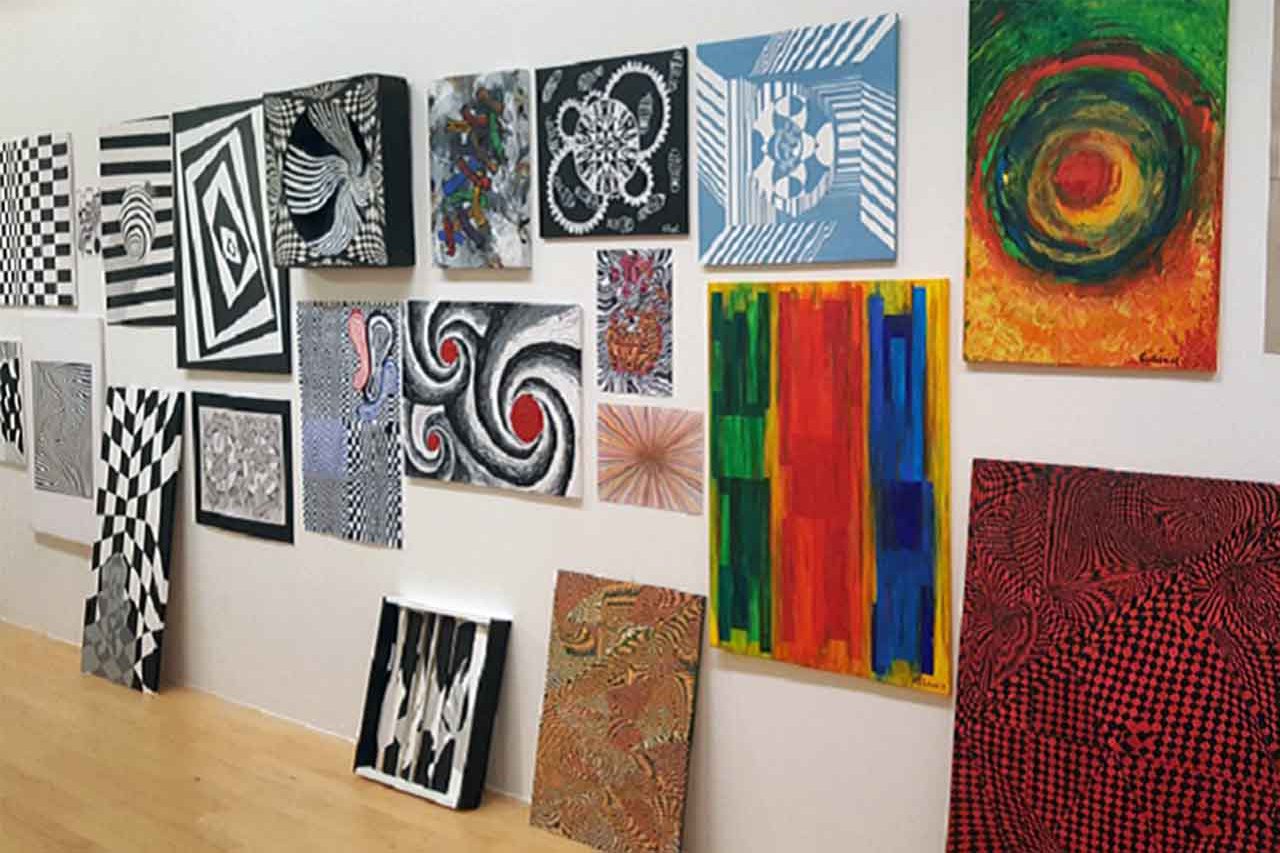 An innovative partnership between Novus and Tate Liverpool is supporting prisoner rehabilitation through widening access to art and culture with a unique project that culminates with a showcase of art works in Tate Exchange.
Taking inspiration from the Op Art in Focus display currently at Tate Liverpool, men, women and young people in 40 prisons, young people's institutes and a secure training centre nationwide, have created artworks to feature in the Inside Perspective display to be hosted in the Tate Exchange.
The partnership between Novus and Tate Liverpool has seen prisons in Merseyside and the wider North West work together with prisons from London, the North East, Kent and Sussex, and Yorkshire and Lincolnshire on the project.
Novus tutors and trainers in the prison education departments encouraged all their learners, not just those in the art department, to think creatively and use their skills to engage with the project with individual and group artwork. Building trades, hair and beauty, and catering are just some of the areas who developed their own unique take on creating a piece of artwork.
Art can be a positive vehicle supporting prisoners on the path to rehabilitation, as they learn and develop employability skills such as team work and social skills, or even provide a pathway to employment in an arts-related industry. It helps to break down barriers and reduce isolation and the stigma of being inside, encourage inclusivity, support mental health needs, and build family cohesion.
Barbara McDonough, Chief Operating Officer at Novus, said: "We are delighted to be working with Tate Liverpool on this exciting project which offers opportunities not only for our learners locally but nationally. Engaging in creative arts projects can help to increase self-confidence and tackle issues, and is a great way for offenders to build relationships with their families. We know that sustaining strong family relationships while in prison can play an important role in helping offenders on the path to a crime-free life on release, which in turn helps to reduce reoffending."
A Prison Service spokesperson said: "Engaging prisoners in this kind of purposeful activity helps to challenge offending behaviour, offers new experiences and provides new talents.
We are committed to providing offenders with the skills they need to find work upon release – making them less likely to reoffend and keeping the public safer.
A prisoner who took part in the project said: "I didn't know what to expect but it was good to take part and do something with the kids. My children really enjoyed it, the best thing was they got to interact with the activities. Projects like this bring everyone closer together, they help families and also help inmates as a release for tension."
Inside Perspective is the second collaboration between Novus and Tate Liverpool, and follows the success of an innovative project in 2017 that saw learners from five North West prisons create artwork inspired by artist Roy Lichtenstein.
The showcase is open daily from 10am to 5pm until 9 December.