Family and art: breaking down barriers to prisoner rehabilitation
---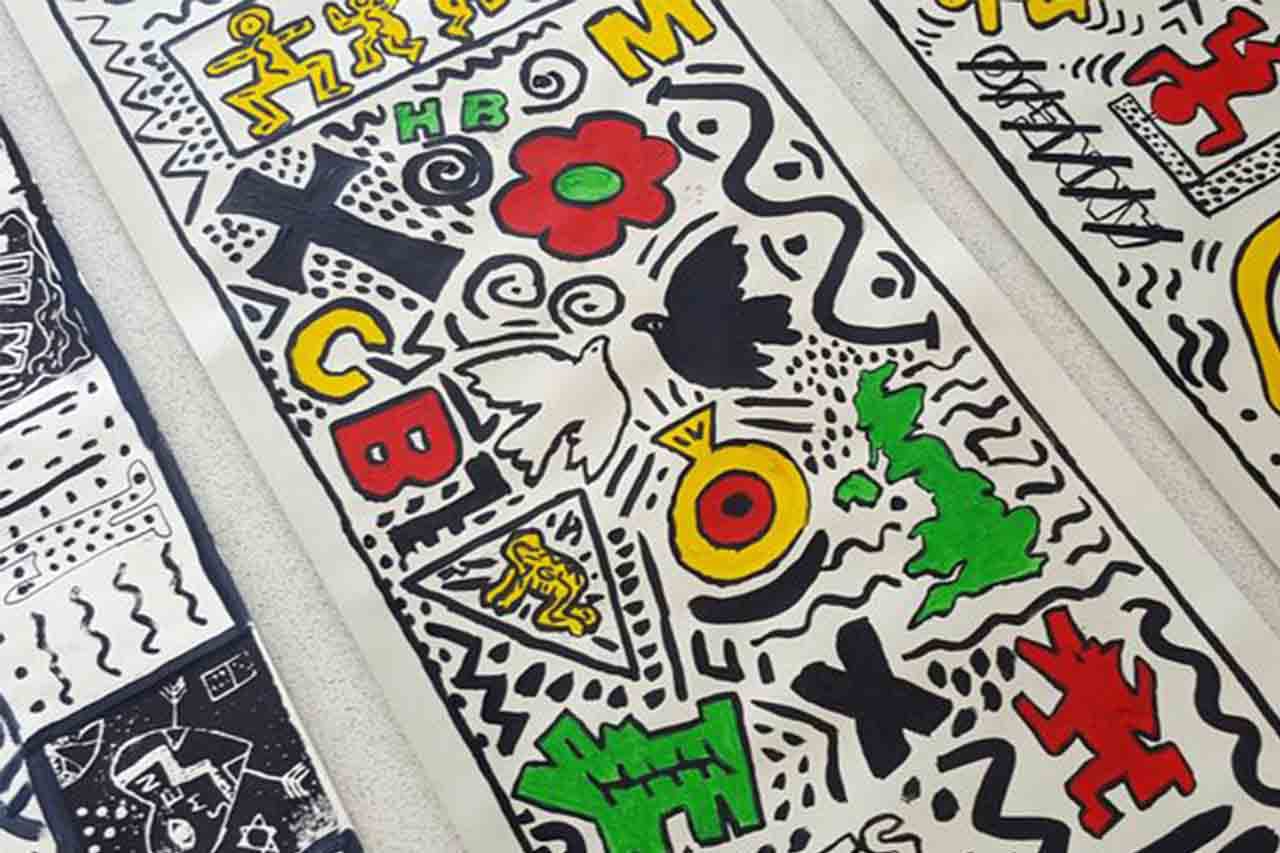 An inspiring project between Novus and Tate Liverpool is using art to support prisoner rehabilitation, and maintain all-important family ties.
Men from five prisons in the North West and North Wales – HMP Altcourse, HMP Berwyn, HMP Buckley Hall, HMP Liverpool and HMP Thorn Cross – took part in the project, which culminates in a showcase of art produced by the men and their families. 'Beyond Walls: Art by offenders' will open be at Tate Exchange in Tate Liverpool from 29 October until 3 November.
The men, who take part in the Novus Family Learning programme, worked with Tate to explore artistic techniques and processes inspired by artist Keith Haring, whose first major UK exhibition is currently running at Tate Liverpool. The men then went on to design and lead workshops with their families during Family Learning Days.
The Farmer Review (The Importance of Strengthening Prisoners' Family Ties to Prevent Reoffending and Reduce Intergenerational Crime) published by the Ministry of Justice in 2017 highlighted the importance of supportive family relationships in prisoner rehabilitation. The Novus Family Learning programme and family art project with Tate Liverpool allows learners to use art as a means to engage and connect with their families and children.
One of the project's aims is to also reduce the impact of separation and isolation which families often face, especially younger family members, when they have a parent in prison. Every year, an estimated 200,000 children are affected by parental imprisonment. This can impact their relationships, their education and their wellbeing.
Barbara McDonough, Chief Operating Officer for Novus, said: "Maintaining strong family relationships whilst in prison can play an important role in supporting offenders to tackle issues, so that on release they are ready to live safe, healthy and productive lives, helping to reduce reoffending.
Our partnership with Tate Liverpool continues to develop innovative projects that further support the rehabilitation of our learners, through the positive power of the arts.
Art can play a positive role in supporting prisoners on the path to rehabilitation. It enables them to learn and develop employability skills such as team work and social skills, or can even provide a pathway to employment in an arts-related industry. It helps to break down barriers and reduce isolation and the stigma of being inside, encourage inclusivity, support mental health needs, and build family cohesion.
Debbie Goldsmith, Family Curator, Tate Liverpool, said: "The focus for Tate Liverpool is how creative learning can have a positive effect on the lives of families overcoming difficult situations. The project has enabled families to come together to focus on making positive changes through making art together. Creative learning has enabled both the learners and families to experience a greater sense of well-being and confidence learning to play and interact with their children, using art to engage with their families away from the issues they are dealing with on a daily basis."
Prisons Minister Lucy Frazer MP QC said: "Family ties are vital to reducing reoffending, and I am pleased to see prisons in the North West and North Wales working so successfully with Novus and Tate Liverpool to help offenders engage and connect with their families."